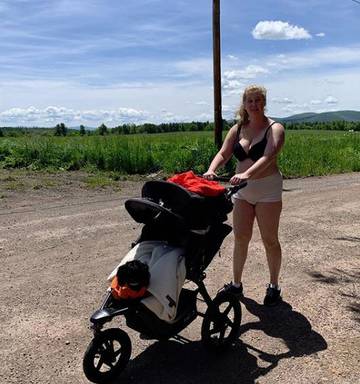 Amy Schumer Responds To Jessica Simpson's Weight Loss Post With A Show Of Support!
Mum of three Jessica Simpson recently shared a photo on Instagram celebrating her weight loss success after the birth of her third child Birdie.
The proud mama shared the pic on Instagram with the caption: "6 months. 100 pounds down (Yes, I tipped the scales at 240). My first trip away from #BIRDIEMAE and emotional for many reasons, but so proud to feel like myself again. Even when it felt impossible, I chose to work harder."
Celebrities and fans were quick to praise the singer for her success, with comedian Amy Schumer being one of them.
Schumer, who welcomed her son Gene in January with husband Chris Fischer, was quick to praise Simpson while adding it just wasn't for her.
The comedian posted the photo above with the caption, "Ok Simpson! Well I've lost 10 pounds and 100 dollars to my sister playing poker." She added the hashtags "#norush" and "#givememymoneybackkim" to let women know not all weight loss journeys are the same.
View this post on Instagram
When, how and if a woman decides to lose her baby weight is up to her. It's a journey that's different for everyone. While some mums are eager to hit the gym as soon as they can others are happy to let nature take it's course and not get too caught up with numbers.
Images: Instagram