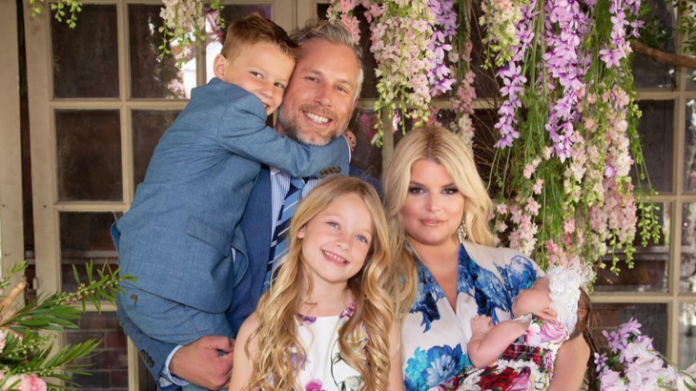 Jessica Simpson Shares Gorgeous Photos of Her Kids Bonding With Baby Birdie!
Jessica Simpson and hubby Eric Johnson sure do make cute babies! The singer and mum of three loves sharing pictures of her photogenic family especially now with the addition of sweet little Birdie!
Over the weekend the proud mumma shared new pics of Birdie's siblings doting over her and we just cant get enough! First up was this sweetness of big sister Maxwell, 7 reading to her baby sister.
View this post on Instagram
Then there was this beautiful photo of son Ace Knute, 5 grinning from ear to ear as he snuggles up close to his sis.
View this post on Instagram
We love seeing how much Jess enjoys sharing photos of her kids and they always look so close and happy as they pose for the camera. There's no doubt that they will continue to grow together and continue to treat each other with love as they get older.
View this post on Instagram
We can't wait to continue enjoying all the family snaps Jess shares with us and especially to see how little Birdie will fit in with her loving older siblings. We just know there will be no shortage of photos from their mum!
View this post on Instagram
 Images: Instagram