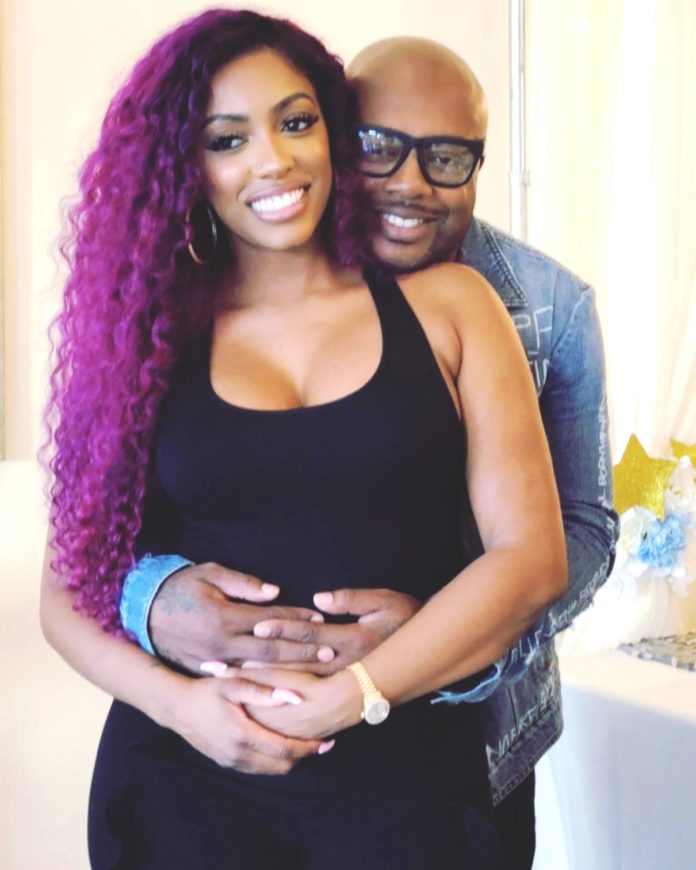 Real Housewives Of Atlanta Star Porsha Williams Reveals the Sex of Her Baby!
Real Housewives of Atlanta star Porsha Williams revealed the sex of her baby with fiancé Dennis McKinley at a gender reveal party last week.
The 37 year old shared the news with friends and family at a carnival themed party revealing the couple are expecting a BABY GIRL!
"💏!! Can't believe we will know the sex of our baby tomorrow 👶🏾🎉 What do y'all think girl or boy????" the star asked her followers. "💙💗#Mommy & Daddy Dress: @swaggboutiqueatl."
The reveal happened as a sea of pink erupted from confetti poppers at the gender reveal party.
The couple, who only started dating earlier this year, will also celebrate becoming man and wife in the not too distant future. They revealed their engagement news with fans earlier this month.
View this post on Instagram
Porsha spoke about having her first child following a miscarriage six years ago with PEOPLE magazine where the star opened up about her reservations.
"When I found out I was pregnant, I was excited but I had mixed feelings. The other feeling that I had beside excitement was fear," the star said.
"I've had a miscarriage before in my past, which I've also been open about because I suffer with fibroids and had to have a myomectomy," Williams continued. "So just the fear of, 'Is the baby going to be okay? Will I make it full term?' All those questions that you ask if you've had a miscarriage before."
"Going into the first appointment and being able to see baby and hear baby and know that baby is fine, then I can really wrap my mind around actually becoming a mommy," she explains.