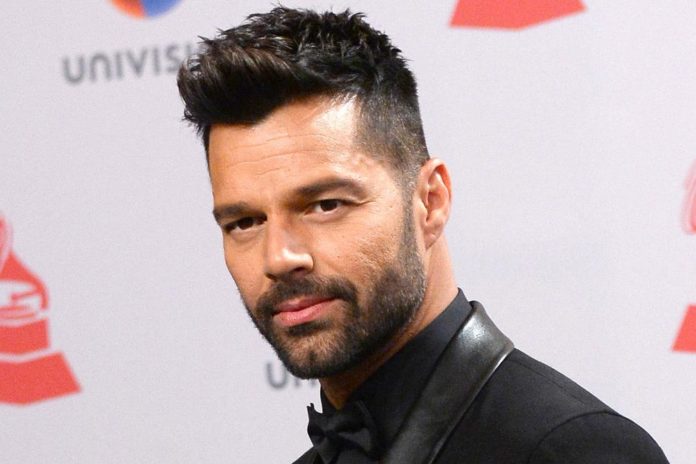 Ricky Martin Reveals Who His First Crush Was and Says He Definitely Wants More Kids!
Ricky Martin has revealed that it was a certain scene featuring a very well known Hollywood actor that made him question whether he was gay.
While on Watch What Happens Live with Andy Cohen recently, the 45 year old singer was asked by a caller if there was a celebrity in particular that made him think, "Hmm, I might be gay."
"Wow, you're taking me back," Martin answered, "to Saturday Night Fever with John Travolta and that that underwear scene."
Martin continued describing the scene, "Travolta's character wakes up and he's in black underwear…I still remember! I don't watch this movie anymore, that's it! I saw that movie back then eight times! And I didn't know why."
Ummm…I think you probably know why now!
When asked whether Travolta was aware of the impact the scene had on Martin he said,  "I'm sure we've met, but No, I never told him, 'You're my first crush!'"
During the interview, Martin spoke about his adorable 8-year-old sons, Matteo and Valentino saying he would love to add more kids to his family.
"I want a big family," he said. "Daddy's little girl has to come, of course! Definitely girls are coming."
Asked whether he'd consider having twin girls via surrogacy like he did with his boys in August 2008, Martin replied, "We have the energy, let's do it!" he said. "I don't have a problem if there are two."
Martin's fiancee, Jwan Yosef also wants kids but the singer was quick to clarify he was only speaking for himself. "I'm talking about only my babies," he said. "But then he's gonna have more babies as well."
Seriously? Can you just imagine how insanely good looking these kids are going to be?! Hurry up you two- the world needs you to keep multiplying!
Photos: Google images