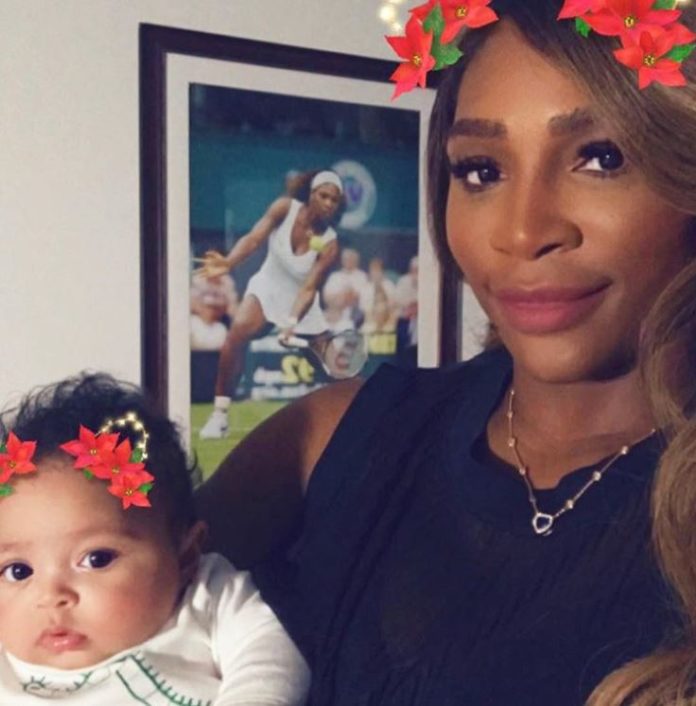 Serena Williams' Husband Alexis Ohanian Surprises Her With Billboards Featuring Their Baby Girl!
When your husband is Reddit co-founder Alexis Ohanian then you know that your return to tennis will be met with huge fanfare!
Serena Williams shed happy tears today when she saw exactly what husband Ohanian had organised for her welcome back to the tennis court.
The Reddit cofounder had a series of billboards designed starring the world champ athlete and their 5-month-old daughter Alexis Olympia.
The first three billboards each had a different photo of the mother and daughter alongside  a unique word—ultimately reading as "Greatest Momma of All Time" as people drove down the highway in California. The last billboard shows the mum of one holding her daughter along with the words "Serena Williams G.M.O.A.T. – Alexis Jr + Sr."
"These just went up on alongside I-10 into Palm Springs," Ohanian captioned the pictures on Instagram. "@olympiaohanian & I wanted to welcome her back to tennis. Designed them myself, with some help from Jr. #GMOAT."
Williams loved the sentiment and was clearly touched by her husband's gesture."Literally am crying," she wrote in the comments section. "This is so sweet. I love you."
 Images: Instagram