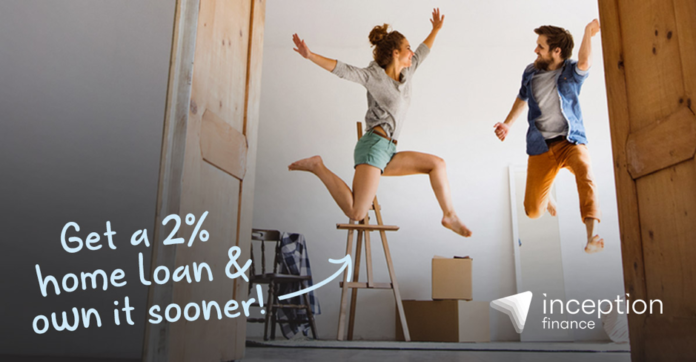 The Secret is Out – Here's How to Get a 2% Home Loan and How Much it Could Save You!
Sponsored post
EXCLUSIVE OFFER: Everybody who completes a refinance with Inception Finance receives a $1000 Visa gift card. Click here to find out more.
Whether you are looking to purchase your first home or refinance your current home, there is a way to own it much sooner – with a 2% home loan*.
Inception Finance have partnered with 60+ lenders to give you access to better home loan rates.
So How Does it Work?
Well, (and this is the part we think you'll like), Inception Finance offer a debt depletion product which allows the best of both worlds with a higher portion of interest repayments being claimed as a tax deduction and reducing overall interest payed on the home loan, saving literally THOUSANDS of hard earned dollars.
For example, with a 2% home loan one Inception Finance customer saved $14,712 in tax per year, and saved $64,530 in interest over the course of the 19 year loan. That's a total saving of $18,108.31 per year in their pocket. Not bad, eh?
But don't take our word for it, check out how these two Inception Finance customers took 7 YEARS off their mortgage.
Who is This Product Best Suited To?
Curious to find out more? Get in touch with an Inception Finance expert now for more information on how you could save over $12,000 across the first 12 months after refinancing!
*Comparison rate 2.11%