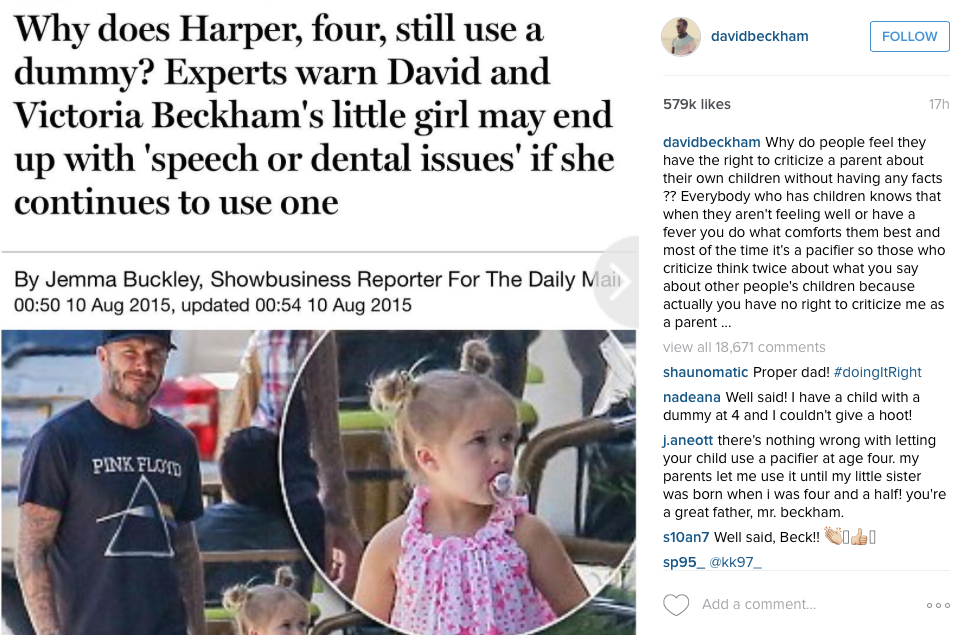 David Beckham has taken to Instagram to fight back against critics following a news article published earlier this week with the headline 'Why does Harper, still use a dummy? Experts warn David and Victoria Beckham's little girl may end up with speech or dental issues if she continues to use one' which also featured a photo of four year old Harper using a dummy whilst walking alongside David.  He has fought back by asking "Why do people feel they have the right to criticise a parent about their own children without having any facts??"
He continues with:
"Everybody who has children knows that when they aren't feeling well or have a fever you do what comforts them best and most of the time it's a pacifier so those who criticise think twice about what you say about other people's  children because actually yo have no right to criticise me as a parent."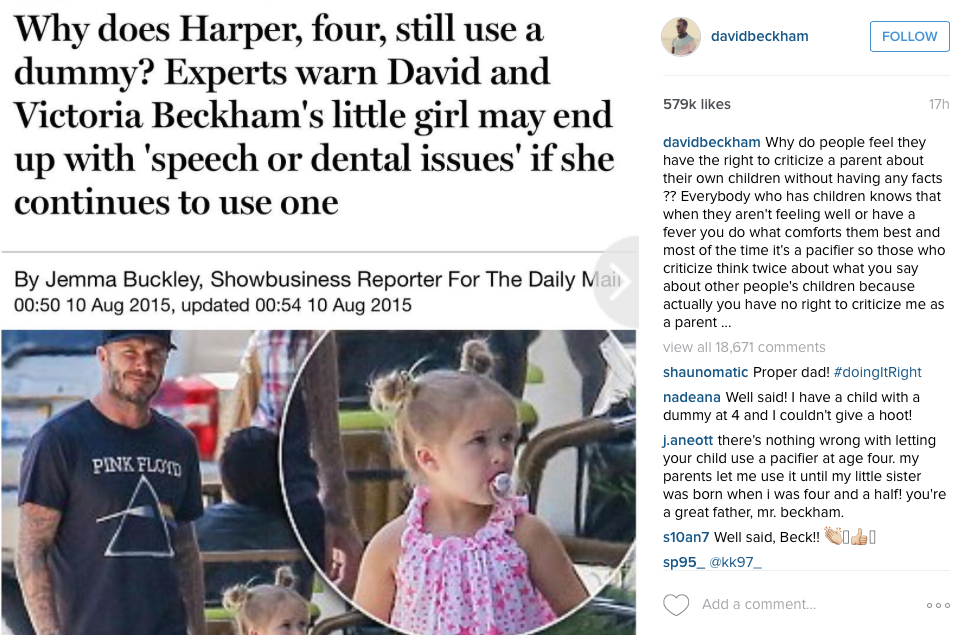 It seems as though David has the support of his fans, with 170,000 people liking the post in just 30 minutes and many fans commenting to show the Beckham's their support.
Parenting experts have also sided with David and have also spoken out to defend the Beckham's decision to allow Harper to continue to use a dummy, with one expert stating there is no harm in a child using a dummy as long as it's in moderation.
What do you think?