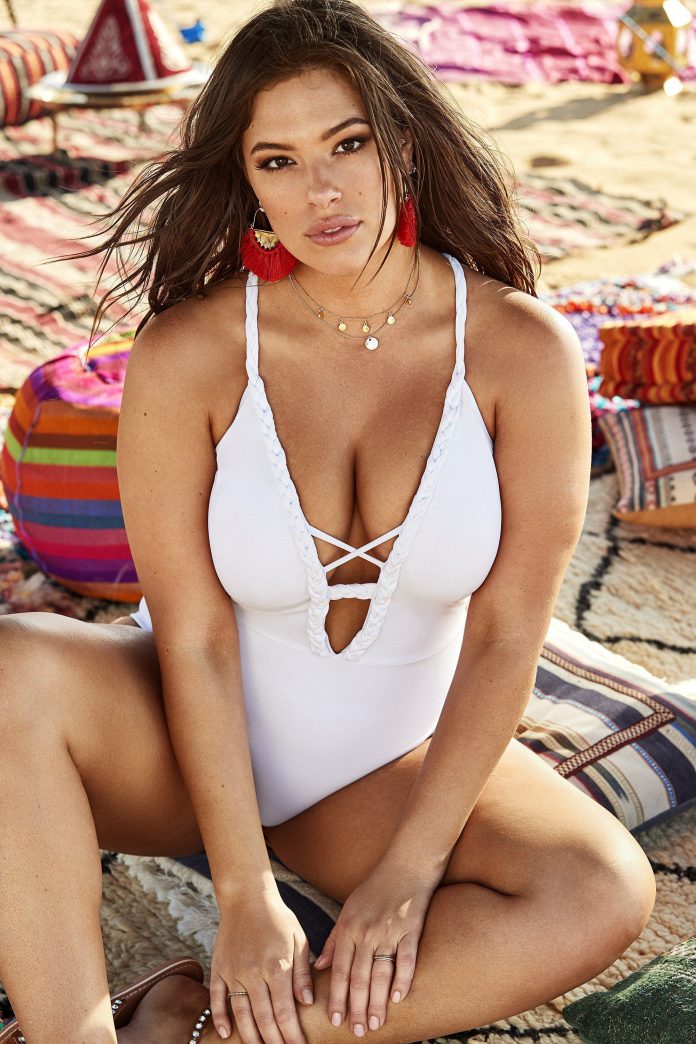 Model Ashley Graham Uses Her 53 Year Old Mum In Latest Bikini Shoot And She Is A STUNNER!
Model Ashley Graham is one gorgeous woman both inside and out so it comes as no surprise that her 53 year old mumma is just as stunning!
The 30 year old is the world's first plus-size supermodel who's spreading awareness for body acceptance and self confidence for women of all shapes and sizes. She is often seen standing up for women's rights and her campaigns are always inclusive of all body types.
While promoting her swimwear range Swimsuits For All recently Ashley decided to bring along her biggest supporter and role model – her 53 year old mum Linda!
The pair were in Marrakesh in Morocco last year to shoot the Power of the Journey campaign and Ashley says she loved shooting the photos with her mum. Ashley believes women look good in a bikini no matter what their age or size.
"What I want is for women my mother's age to feel empowered and to know that they too can look just as hot in a one-piece, a two-piece, or string bikini. I believe that beauty is beyond, age, race, or size, and it's not a trend – at every stage of your life, you can feel beautiful," she told Vogue.
While the stunning Ashley is used to being in front of the camera in skimpy bikinis her mum certainly isn't! In fact she was very wary of getting her kit off for the shoot and said she had never worn a string bikini before.
"I had never put on a string bikini. Ever," Linda said. "Here I am at 53 years old and in a hot pink string bikini [on set], but I was kind of in love with that swimsuit!"
How fantastic do both women look? This is a clear case of 'she got it from her momma!' Don't you think!
Images: Swimsuits for All campaign