Everybody Needs Good Neighbours – 16 Famous People Who Started Out At Ramsey Street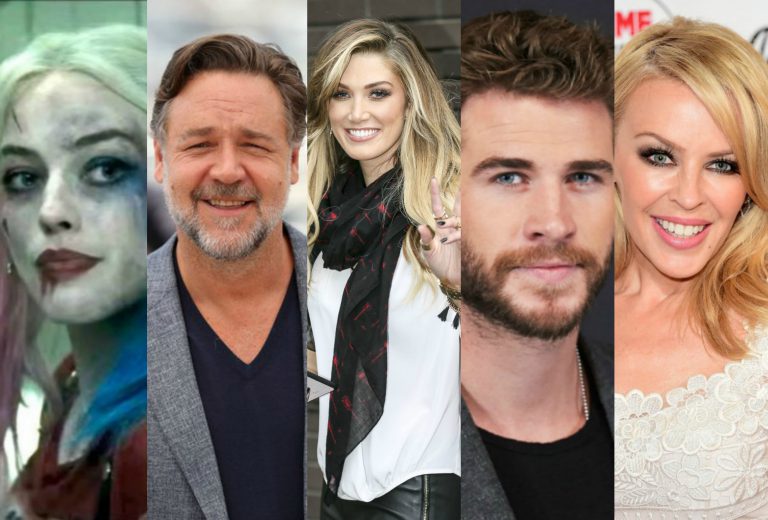 Everybody Needs Good Neighbours – 16 Famous People Who Started Out At Ramsey Street
You gotta start somewhere! Most of us get our starts at McDonalds or Woollies, stocking shelves and flipping cheeseburgers. But not these people – they kickstarted their careers with a stint on one of Australia's most popular soaps – Neighbours.
Margot Robbie
Undoubtedly the hottest name right now, Margot played Donna Freedman on Neighbours between 2008 and 2011, featuring in 327 episodes. More recently, she appeared in The Wolf of Wall Street alongside Leonardo Di Caprio in 2013 and stars in this year's hit Suicide Squad as Harley Quinn.
Jesse Spencer
Jesse Spencer played the role of Billy Kennedy on our screens for 11 years between 1994 and 2005, appearing in 460 episodes. From Ramsey St, he went straight to House and the role of Dr Robert Chase, which he played for another 8 years. Jesse has been a star of the hit show Chicago Fire for the past four years, and at 38 his star continues to rise.
Holly Valance
Holly spent 6 years on Ramsay St, playing the character Felicity "Flick" Scully over 420 episodes. She has appeared in many roles in the years since, including DOA: Dead or Alive, Prison Break and Taken.
Liam Hemsworth
Liam's role on Neighbours was that of paraplegic Josh Taylor during 2007 and 2008. He clocked up 25 episodes for the popular show before moving on to much bigger and better things like the part of Gale Hawthorne in Hunger Games and more recently, Independance Day: Resurgence.
Chris Hemsworth
Surprisingly, big brother Chris also appeared on Neighbours, albeit for just one episode in 2002. Fun fact – Chris played Kim Hyde on Home and Away for 3 years where little brother Liam made an appearance, also for just one episode. Chris played the role of Jamie Kane, who worked with Steph Scully at a garage and ratted her out because she didn't call the police when her ex-boyfriend robbed them.
Natalie Bassingthwaighte
Natalie scored the role of sexy troublemaker Izzy Hoyland on Neighbours in 93 episodes from 2003 to 2007. From there she landed a part in Underbelly and became a successful host of So You Think You Can Dance Australia and The XFactor Australia. She was also the lead vocalist for the Rogue Traders, with their hit single Voodoo Child topping the charts in 2005.
Peter O'Brien
Peter, owner of one the most iconic mullets in Australian history, was an original cast member of Neighbours back in 1985. He played the role of Shane Ramsay for two years before moving on to the Flying Doctors. Since then he's been in loads of things, including Water Rats, White Collar Blue, Blue Heelers, X-Men Origins: Wolverine and Underbelly.
Caitlin Stasey
Caitlin played the role of Rachel Kinski for four years from 2005 to 2009, starring in 285 episodes. Since leaving Ramsay Street, she has appeared in Tomorrow, When The War Began, All Cheerleaders Die, Please Like Me, and Reign.
Russell Crowe
You've got to do a fair bit of scrolling down Russell Crowe's IMDb credits before you reach his Neighbours stint, but sure enough, there it is. He played the role of Kenny Larkin for 4 episodes back in 1987. He has gone on to generate an amazing career both in Australia as well as overseas, becoming arguably one of our biggest soapie success stories.
Delta Goodrem
Delta played the role of Nina Tucker on Neighbours from 2002 until 2005, returning for a guest appearance for the show's 30th anniversary in 2015. Since her time on Ramsay Street, she has appeared in the movie Hating Alison Ashley and successfully transformed her career into one of Australia's best loved singer songwriters and all round television personalities. She has released five albums and appeared as a judge on Australian Idol, The Voice Kids, and The Voice.
Guy Pearce
Guy's first acting credit was the role of Mike Young, appearing on Neighbours in 443 episodes from 1986 to 1989. He's another actor that has an IMDb credit list as long as your arm, with titles such as Prometheus, Memento, LA Confidential, The Time Machine and The King's Speech among his credits. He was also on Home and Away.
Natalie Imbruglia
Before she scored a hit single with "Torn" in 1997, Natalie Imbruglia played Beth Brennan on Neighbours for two years until 1994. She has since sold 10 million albums worldwide, married and divorced Silverchair frontman Daniel Johns and starred opposite Rowan Atkinson in Johnny English.
Alan Dale
It's not all that common for the older actor to go on to greater things career wise, but that is exactly what Alan Dale did. He played the role of Jim Robinson from 1985 to 1993 before moving to the US and appearing in tv shows such as The X Files, JAG, The West Wing, 24, The OC, Ugly Betty, Lost, Entourage, Hot in Cleveland, NCIS and Secret City, among plenty of other things!
Kylie Minogue
Although she was only onscreen for two years during 1986 to 1988, Kylie is possibly Australia's best known ex-Neighbours star. She skyrocketed to the top of the charts with her debut hit Locomotion in 1987 and has never looked back. She has sold more than 70 million albums worldwide. Oh, and has appeared alongside Pauly Shore in Bio-Dome, undoubtedly her greatest success. 😀
Jay Ryan
Jay played the role of Jack Scully between 2002 and 2005. He has since gone on to feature in Offspring, Sea Patrol and Go Girls, and currently has a starring role in US TV series Beauty and the Beast.
Kimberley Davies
Kimberley appeared on Neighbours for three years between 1993 and 1996, playing the role of Annalise Hartman. She has scored roles in many small parts since then, including Ally McBeal, Profiler and Spin City. She also played the role as a guest at Ross and Chandler's college reunion – and that's when good Neighbours become good Friends!
images courtesy of Google