Gwyneth Paltrow's $122 Vibrator Has Already Sold Out And It's Easy To See Why. It's So Damn Pretty!
Gwyneth Paltrow's $122 Vibrator Has Already Sold Out And It's Easy To See Why. It's So Damn Pretty!
Gwyneth Paltrow is no stranger to selling wellness products online. Remember the jade egg and vagina smelling candle? Her latest offering via GOOP is a vibrator that sold out in minutes. And to be honest we can see why. It's so damn pretty!
This isn't the first time Goop has sold vibrators. They did a gold version years ago that sold for $19,300 but it's the first time GOOP has created their own. Described as an intimate wand that doubles as a massager it retails for $122 and has already sold out.
The white and pink vibrator has 64 different settings and is described as a "thing of beauty on a nightstand." So no need to hide it away in your bottom drawer anymore.
In true Gwyneth style the silicone is "body-safe" and hypo-allergenic as well as chemical-free, including Phthalate, latex and BPA.
Fans jumped online to express their dismay of having missed out but have ensured their names are on a wait list.
"Too bad it's sold out already," one complained.
"I finally break down and decided to order from Goop, but no. Denied. Sold out," another said.
"Can't believe it's no longer in stock," one wrote.
While they were all disappointed, fans agreed at how beautiful the 'massager' is to look at. Describing it as 'the prettiest vibrator in the world!'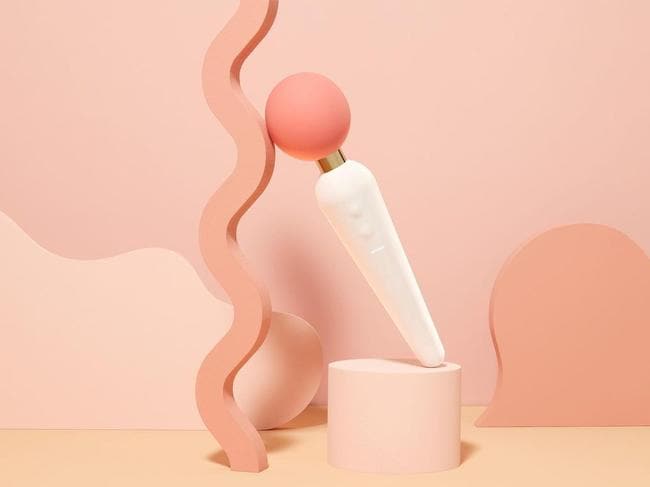 Gwyneth showed her sense of humour on Monday by announcing it's release with a cheeky Instagram post. The 48-year-old actress shared a throwback photo from the 71st Academy Awards ceremony in 1999.
"Beat you to it … I know how to meme too, guys," she captioned an edited photo, which showed her holding the "Double-Sided Wand Vibrator" instead of the award. Classic!!
Sales of sex toys have sky rocketed in the past few years as the stigma of owning one has slowly been lifted. Vibrators have now moved in to the wellness space of retail with many online stores such as Adore Beauty and The Iconic now stocking them.
Studies in fact have shown many health benefits linked to "self-pleasure", including being good for mental health especially during lockdown. Don't have to tell us twice! Hahaha!
Images: Instagram