Kim Kardashian West Gives A Tour Of Her Kid's Playroom And It Really Is Something Else!
Kim Kardashian West Gives A Tour Of Her Kid's Playroom And It Really Is Something Else!
Kim Kardashian West was once very private about showing the world the inside of her house, but lately the reality TV star and mum of four is opening up and sharing a whole lot more with her fans!
Just recently, the Keeping Up With The Kardashian's star gave the world a glimpse into her kid's (North, 6, Saint, 5, Chicago, 2 and nine-month-old son Psalm) playroom inside their sprawling and very minimalist $60 million mansion in Hidden Hills, LA.
Judging by the video West posted, these might be some of the luckiest kids on Earth.  'I'm cleaning up for the night and just because you guys always say my house is so minimal, you haven't seen my playroom,' Kim told her 160 million Instagram followers.
As she takes a tour around the playroom, West shares lots of close ups of all the toys North and her siblings love to play with.  'We have a stage here where our kids often have a band, and a projector so they watch movies while they sit in the playroom,' the mum revealed.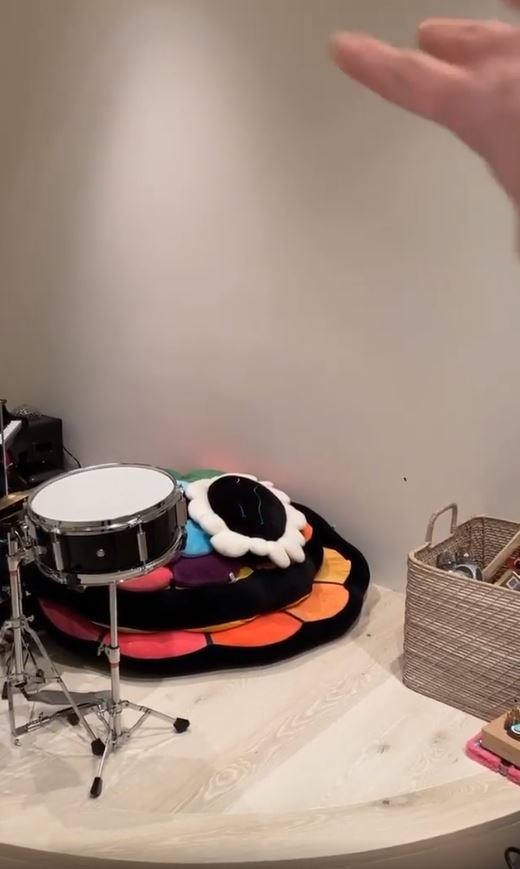 West says her kids love playing instruments as well as putting on a show up on the stage. They also love to watch movies in their playroom thanks to a magic projector that comes out of the wall opposite the stage. How cool!
In another corner is the music area which is filled with guitars and violins which North plays with the most. One year old Psalm also has his own section with 'all the little toys he likes'.  Then there are North's OMG dolls 'that she's obsessed with', while little Chicago has a collection of baby carriages to push around.
While it looks like it's all fun and games, West, 39 has made sure there is space for a desk where her clan can do their homework and relax with painting.  'Here's all the organised educational stuff for their homework that they sit and do here,' she told her followers while panning over a shelf filled with books, texts and pencils.
Moving on, she unveiled 'Saint's area' with all the trucks and action figures you could think of, as well as the coolest hidden drawers containing Lego and trains. The kids also get to play with an ice cream parlour and a grocery store where 'you can actually ring people up in the grocery store. It's really crazy, so cute,'  West said, while demonstrating how the machine worked.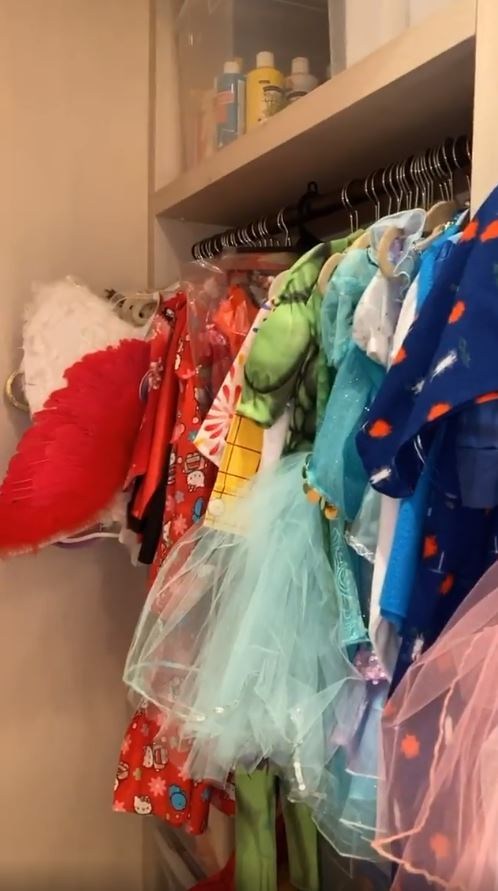 Check out the video for yourself and prepare to be amazed by the size and organisation of it all. Seriously, if I had that playroom as a kid I would never want to leave the house!
Images: Instagram