NZ Prime Minister Jacinda Arden Has Her Livestream Interrupted By Three Year Old Daughter Neve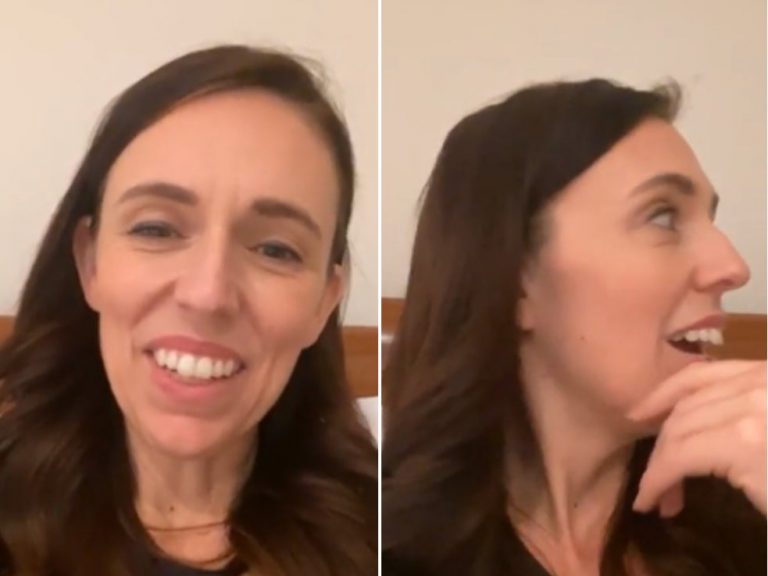 NZ Prime Minister Jacinda Arden Has Her Livestream Interrupted By Three Year Old Daughter Neve
Just when you thought you couldn't love her any more, New Zealand's Jacinda Arden shares a beautiful parenting moment with the world. The PM was recently interrupted by her three-year-old daughter during a Facebook Live and they way she handled it was legendary!
Just when I thought I couldn't love her any more, Jacinda Arden representing every working mother over the last 2 year –https://t.co/tIY7XB3LyM

— flywithjude (@flywithjude) November 10, 2021
During a COVID update stream on Facebook live, Arden's daughter Neve walks in asking for her mum even though it's way past her bedtime.
"It's bedtime, darling. Pop back to bed. I'll come and see you in a second," said Jacinda Ardern mid-livestream.
"Well that was a bedtime fail, wasn't it? Sorry, everyone, I thought 'here's a moment, I'll do a Facebook live it'll be nice and safe'. Does anyone else have kids escape like three or four times after bedtime? Thankfully my mum's here so she can help out."
Luckily, Ardern's mum was on hand to take little Neve back to bed. We love the way the kid gave zero F's that her mum is PM and is in the middle of a very import address to the nation. Hahaha!
And just when Ardern thought she was good to go, Neve returned to interrupt her mum for a second time to ask why she was taking so long.
"I'm sorry darling, it is taking so long, okay," Ardern responded.
After the two interruptions, the prime minister decides to wrap things up and tells viewers she hopes to do a "extended, uninterrupted version" within the next few days.
"I'm sorry everyone, I'm just going to pop Neve back to bed because this is way past her bedtime," Ardern explained.
Ardern welcomed her daughter Neve Te Aroha in June 2018 with her partner of eight years Clarke Gayford. She is only the second female leader to give birth while in office. The first was Benazir Bhutto back in 1990.
Images: Twitter