Rapper Drake Shares First Photos Of His Adorable Two Year Old Son Adonis!
Rapper Drake Shares First Photos Of His Adorable Two Year Old Son Adonis!
Superstar rapper Drake, has given fans a glimpse into his normally private personal life by sharing a series of photos of his adorable two year old son Adonis.
The 33-year-old shared a whole bunch of photos on Monday with some being his first public images of Adonis and the little boy's mother, retired porn star Sophie Brussaux.
So far neither Drake nor his mother have shared any details of the birth but it's clear to see the dad is super proud to show off his golden haired son who looks like an angel.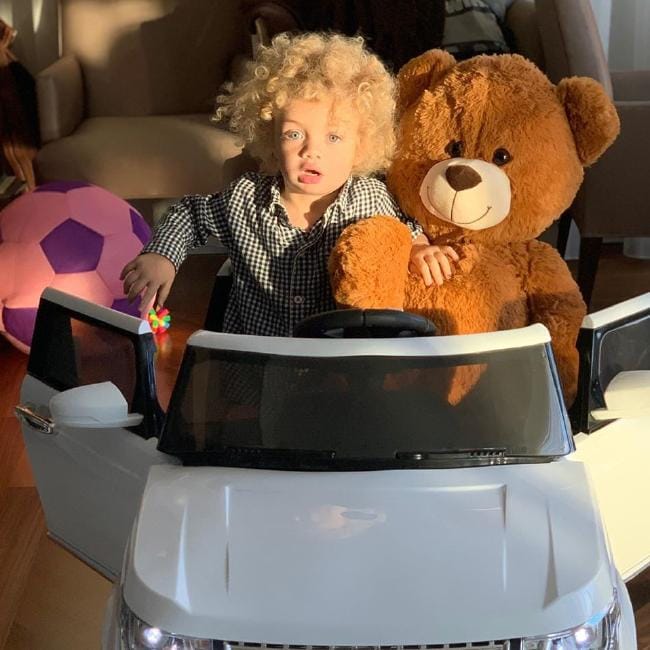 "What is most important for you right now is to connect to your own inner light," the Grammy award winner captioned the photos."This will create the biggest opening of all. Trust that you have all of the power within to make this happen, and in order to do that connect to the people and things that bring you a lot of joy."
"It doesn't matter what has happened in the past or what is happening around us now, you can always make the choice to break free of the wheel of suffering and panic and open up to your own light."
"Remember that you are never alone, and if you need to be reminded of that ask for support and it will show up," Drake wrote. "I love and miss my beautiful family and friends and I can't wait for the joyful day when we are all able to reunite. Until then please keep your lights on."
At the time of Adonis' birth in 2017,  Drake was not in a relationship with his mother Sophie. Speaking in an interview about their relationship back then, Drake said: "I am a single father learning to communicate with a woman who … you know, we've had our moments, right?"
"I do want to be able to explain to my son what happened. But I don't have any desire for him to, like, not love his mother … I don't ever want the world to be angry at his mother. We have found ourselves in a situation and we are both equally responsible, and now I'm just really excited to be a great father. I have a son, he's a beautiful boy," he added.
Images: Instagram