Roxy Jacenko Spends A Ridiculous Amount Of Money On Dog's Collar!
Roxy Jacenko Spends A Ridiculous Amount Of Money On Dog's Collar!
Sydney PR queen Roxy Jacenko has just revealed the insane amount she spent on a collar for her dog Oreo this week!
After undergoing knee surgery, Roxy's dog was gifted a $1,315 Prada collar to help make him feel better. The 40-year-old mum explained that the Prada collar ($595) and dog lead ($720) was a gift for Oreo who is used to being pampered and only has the best accessories.
"Oreo is going to be very posh with this new lead!" she wrote beside a pic of the gift posted on Instagram.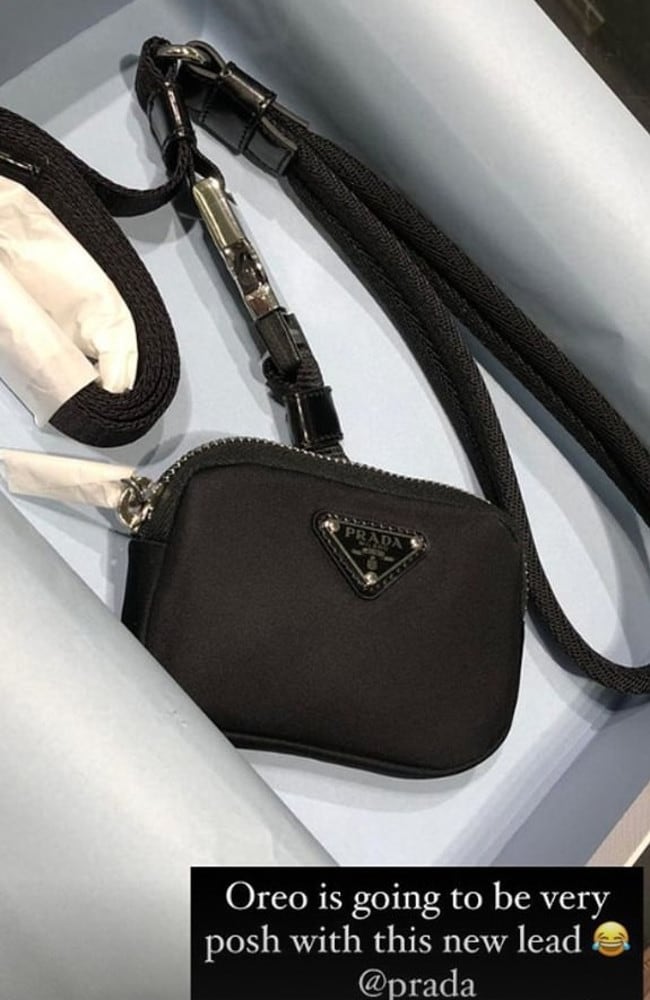 "He has been on human strength painkillers awaiting surgery. He will go in on Thursday," she said to the DailyMail, explaining Oreo had recently injured his leg.
She added that her children Pixie and Hunter, are "very upset", saying: "Hunty even gave Oreo one of his 'blankies' to make him feel better."
The PR queen says recovery time will roughly be six weeks so the Prada lead probably wont get to see the light of day until after that.
Oreo is definitely used to the high life. Roxy has previously splurged $550 on a Louis Vuitton leash for him not that long ago.
It's not just her fur babies though that are getting spoilt! Roxy recently copped major criticism after announcing she had bought her 9 year old daughter Pixie Curtis an $84,000 black Mercedes-Benz GLC-Class.
After sharing a pic of the car to Instagram comments came in hard and fast from critics who questioned why the schoolgirl would need her own car.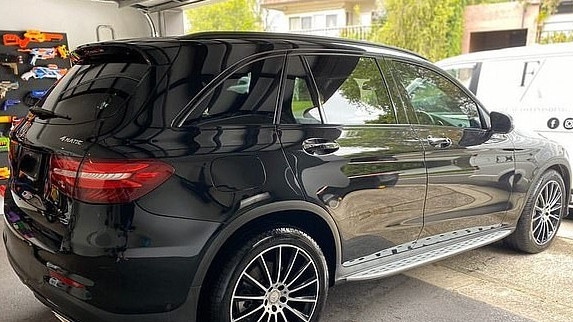 The mother-of-two responded saying she bought the $83,000 car for her daughter due to its comprehensive safety features.
"It's of utmost importance to me that both she and her brother Hunter travel safely on the roads when going to and from school so I purchased a car for her," the Sweaty Betty PR founder told news.com.au.
"Obviously she doesn't drive it, she is driven in it as is her brother to and from school and for any activities. Given the number of fatalities on our roads their safety is so important so if it means buying a car that has extra safety features that's what I'll do."
Some of the comments on the post about Pixie's car included: "Seriously a car for someone who can't drive for how many years," while another said, "OMG I've got a 50k debt from university fees and Pixie's got a 80k car at nine years old."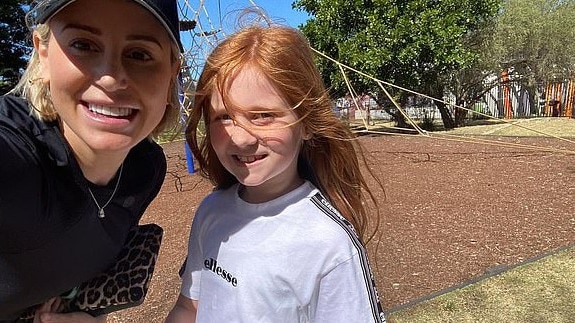 The 40-year-old is used to receiving criticism when it comes to her extreme wealth. She says the comments don't bother her.
"People are always quick to criticise but I am good doing me, I don't let the noise affect my decisions that are right for my family or myself," she said.
Images: Instagram