Ted Lasso Crew Release Short Film Called "The Missing Christmas Mustache."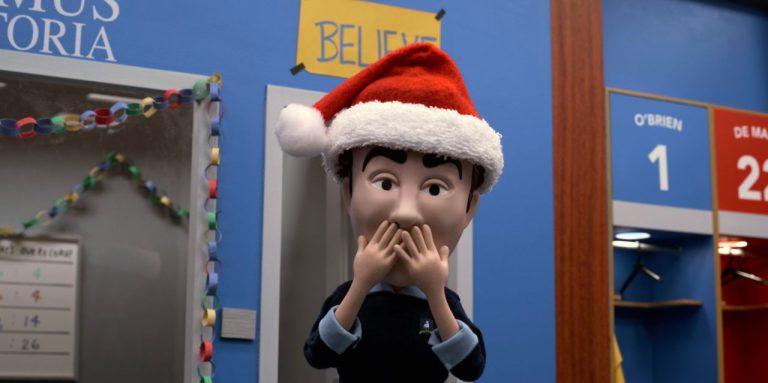 Ted Lasso Crew Release Short Film Called "The Missing Christmas Mustache."
Fans of this year's hit show Ted Lasso will be pleased to hear there's a short animated film being released just in time for the holidays called "The Missing Christmas Mustache.'

Apple TV+ has just dropped the cute stop-motion short, Ted Lasso – The Missing Christmas Mustache, featuring voices from the stellar cast of the multiple award-winning comedy series, Ted Lasso.  
Joining series executive producer and star Jason Sudeikis – and helping Ted search for a lost item that ultimately leads him to realise the meaning of the holiday season – are Hannah Waddingham, Brendan Hunt, Jeremy Swift, Juno Temple, Brett Goldstein, Phil Dunster, and Nick Mohammed.
Read EW.COM description below:
"In the short film Ted's (Jason Sudeikis) upper lip is naked as the day he was born and the gang tries to help him any way they can — which isn't at all helpful, really. Nathan (Nick Mohammed) constructs a kill trap for the little soup filter because he doesn't trust its next move (like Nate is one to talk about trust).
Roy (
Brett Goldstein
) sacrifices his bushy brows to offer Ted a brambly substitute, but it's not quite right. The quest for the magic 'stache is not for naught — Ted wants to make sure his son Henry recognises him for their Zoom Christmas call."
Keep an eye out for Roy Kent's eyebrows – they're almost as iconic as Ted's daily shortbread "biscuits" – enjoy!
Images: YouTube