Ariel Winter Proudly Shows Off Her Breast Reduction Scars at SAG Awards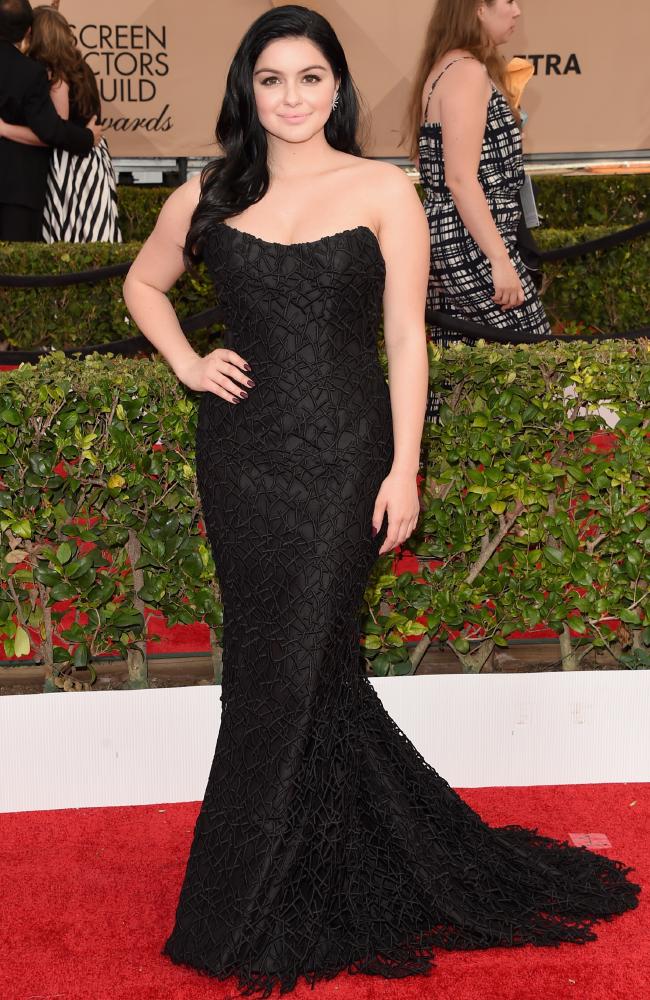 Modern Family actress Ariel Winter made no attempt to hide her breast reduction scars while attending the SAG awards on Saturday.
"Guys there is a reason I didn't make an effort to cover up my scars! They are part of me and I'm not ashamed of them at all," Winter, 18, tweeted in response to fans' comments about her scars.
The star looked gorgeous in a strapless, backless gown by Romona Keveźa with her cascading locks worn loosely over her shoulders.
Dressing for red carpet events in the past had usually been a stressful experience for Winter.  She was always subjected to hateful comments about the size of her breasts and felt bullied by fashion commentators. Winter made the decision to have breast reduction surgery last year and she couldn't be happier.
"I think it will be the only [cosmetic surgery] I'll have done, but I'm extremely happy with the decision I made," Winter told a US magazine about going from a size 32F to a 34D. "It's important to talk about it because there are young girls suffering like I did, but there shouldn't be a stigma about it."
Winter has spoken openly about her reduction surgery and is happy with her decision to speak publicly about it.
"When I made the decision to get the surgery, I had some people that I talked to that were like, 'are you going to tell anyone or are you going to keep it a secret?'" she shared.
"I kind of was confused by that question because to me it was not something to hide. I don't think anyone should have to hide anything in general for fear of being scrutinized."
Photos courtesy of Google images.