The Most Awkward Photo Of Donald Trump and Daughter Ivanka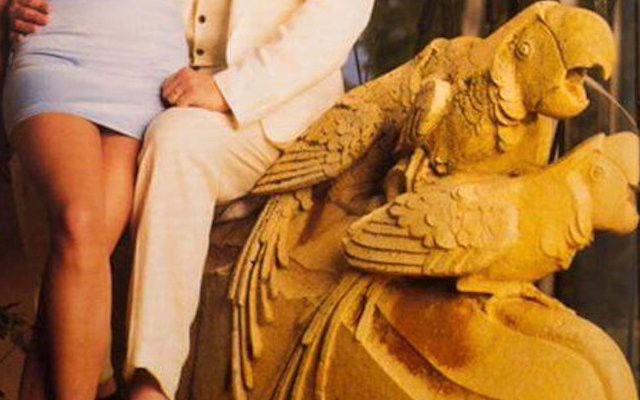 It's pretty safe to say that Donald Trump has not been winning any popularity contests lately but then again that's nothing new. Trump is the new George Bush with his constant public speaking gaffes, I wish I had the time to list them all but I don't want you to be reading this till next Tuesday!
In the meantime let me share with you the most awkward family photo I have seen in a long time. The picture was taken in 1996 at Trump's Mar-a-Lago estate and shows him and his daughter Ivanka sitting on top of a concrete parrot statue. In theory it sounds pretty harmless, right? Except the parrots look like they're having sex and Ivanka is stroking her dad's cheek while perched on his lap dressed in a mini skirt. Hmmm…
Couldn't get any worse right? Wrong! A few years later he had this delightful comment to say about his biological daughter and his views on her appearing in Playboy magazine (which she never did):
"It would be really disappointing not really but it would depend on whats inside the magazine. I dont think Ivanka would do that, although she does have a very nice figure. I've said if Ivanka werent my daughter, perhaps I'd be dating her."
America- I present you the man that could be your next President. Good luck with that!
Photos courtesy of Google Images.