Welcome to the Outback: An Interview with Author Sue Williams
Last week I was fortunate enough to be sent a copy of Sue Williams' new book 'Welcome to the Outback,' to review. Even before it arrived I had a feeling that I was going to love it. Well, an award winning journalist, on a mission to discover the real Outback via an Iron-women championship, goat-racing, cattle-droving, and tent-boxing, amongst other things, would surely have an interesting tale or two to tell, right? That, and the fact that I have long since been fascinated by the Australian landscape, culture and its colourful characters meant that I dived into its pages with enthusiasm.
I expected to be amazed, intrigued and entertained, and happily I was not disappointed. What I hadn't expected was to want to lock myself away from my family for a few hours of uninterrupted reading time, in the bathroom, in a cupboard, anywhere…just to be able to keep reading it! Yes, sometimes I envy Harry Potter his cupboard under the stairs!
I also had the very fortunate opportunity to chat with Sue about her book and her experiences in the Australian Outback. (I know…it's all been happening lately for this little suburban housewife, I can tell you!)
Sue,I can't believe you went cattle droving! I definitely got a very keen sense of your discomfort of having to ride a horse. I would have been terrified. The fact that you take part in activities which you don't necessarily enjoy is actually really refreshing in this kind of book. I think you really effectively conveyed how difficult life is in the Outback and how this contrasts to the much easier life in the towns and cities thanks to technology, transport etc. So, having said that I'd love to know why you decided to take off to the Outback. Is there something about it that draws you in regardless?
I'd written 2 books about the Outback before, Women of the Outback and Outback Spirit, just interviewing great characters who live in the Outback and I'd been really struck by the passion with which they regarded the Outback and the deep love they have for it. As a city person, I've always seen the Outback as a dry, dusty barren place with lots of flies, insects, snakes, hardship and not much else, so I thought it was about time I really went to see for myself why they loved it so much, and why it's considered such an important part of the Australian sense of identity. It then became a journey not only into the Outback, but a journey of discovery for myself too.
You mention the night sky in the Outback a few times throughout the book. Can you tell me what is so beautiful about it? Is it just the way it looks or a feeling you get?
The skies out there are just so vast; you feel you can see all of the milky way. In the cities, we only see a fraction of the sky and it's always so much dimmer because of all the electric light. Out there, it can be very dark – and so the sky is incredibly bright with stars and the moon and it looks as if it goes forever ….
Australian's have something of a soft spot for lovable rogues, don't they? Jack 'Goldie' Goldsmith leapt off the page as one, when he described his 'code of conduct' whilst stealing unbranded cattle (and I loved the fact that he and one time enemy, Gordon Storer, from the stock squad, meet up every year and exchange stories. Although life there is harder, it also seems simpler when it comes to morals, ethics, community spirit.
Absolutely! Mateships are mateships whatever side of the line one lives! It's about all getting on together – because often you have no one else to rely on – and friendships and that sense of community is all-important.
Being from the UK myself originally, I realised whilst reading your book that I may have misunderstood the word 'yarn' which I had thought to mean 'having a chat.' But it is more than that isn't it?
People often sit around campfires, chatting, exchanging gossip but also telling stories about themselves or others. Often, they start telling really tall stories too. I'd believe them until they got to the punchline and I'd realise I'd been 'had', and everyone would fall about laughing at my face.
You mentioned in the book that many of the Outback people pitied you for living in an apartment in Sydney (which you actually find very comfortable and stylish.) Do you think that this is down to a real difference in priorities? I get the feeling that the people of the Outback seem to have a different outlook on what the riches of life might be to many of us, is that true?
Yes, they certainly do. They have different priorities and the main one seems to be having time for other people, for a chat, for a drink or just to enjoy each other's company, when we in the cities are always too busy and too rushed and just meet each other briefly for coffee or a drink or dinner and then get on to the next thing. But apartment-living is also something very foreign to them. Why would they even imagine living in apartments when there's so much land out there? So while we quite like high density living and the benefits that brings in facilities and shops and transport close by (and I certainly do!) to them, the idea of being constantly surrounded by so many people is just anathema.
Is 'Outback hospitality' different to city hospitality?
Yes, it sometimes seems a lot more genuine. People are eager to get to know you, to find out about you. In the city, we're very busy and have lots of people we know. Out there, a stranger brings the promise of getting to know someone new, and possibly entertainment!
What was the most memorable event of the trip?
Fighting in the world's last outback boxing tent, definitely. I won't ever forget that!
Where was your favourite place?
I loved Winton in western Queensland, a beautiful little cowboy town, with great cattle stations surrounding it and it's the dinosaur capital of Australia with amazing fossils just outside town displayed in wonderful museums.
Where was your least favourite place?
Port Hedland, a dirty industrialist port city, from where all the iron ore of the Pilbara ranges is shipped off around the world. It's a tough, aggressive, male town. It's easy to look around and sometimes imagine that if there were no women in the world, everywhere would look this harsh and forbidding.
What was your favourite activity of the trip?
I found the cattle driving very hard work – it would have been better if I could ride a horse! But by the end of it I loved it. And I loved swimming with the sharks off Western Australia at Coral Bay. That was stunning!
If you could do it all again, would you do anything differently? Would you do it all again?
Yes, I would do it again, in a heartbeat! And I never thought I'd say that!!! But there are so many places out there so many places to explore. I'm actually driving from Adelaide to Uluru in a couple of weeks. I'm addicted!
Finally, I would just like to say that since starting to read this book I have begun to think about how I can arrange a 3 or 4 day babysitter so that Hubbster and I can take off to the Prairie Hotel in Parachilna for our 10th wedding anniversary. (Take a look-see ladies it looks all kinds of awesome!) I'm not sure I will be able to pull it off this year, but your book has certainly made me want to get out there and explore…just not on horse-back…or even goat for that matter!
Great! You'll really enjoy it. I'd love this book to inspire people to get out into the Outback. Recent research found that one in every four Australians never even leave the cities …. So it's fabulous that you may be going and if not this year, next! Enjoy!
Thanks for your time Sue, and I wish you the very best of luck with your book.
Many thanks.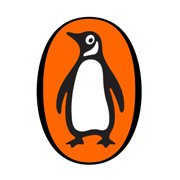 Welcome to the Outback, Sue Williams, Penguin Books, 2012
RRP $29.95