Brooklyn Beckham Posts A Super Cute Photo Of Himself With Girlfriend Chloe Grace Moretz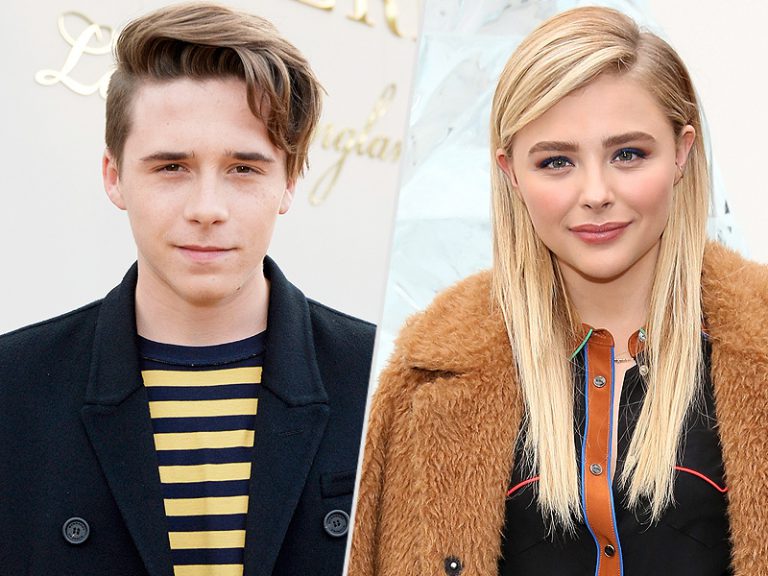 Brooklyn Beckham and Chloe Grace Moretz have finally confirmed the news we have all suspected. They are in fact dating!
A day after Moretz confirmed the relationship, Beckham made it official on social media.
17-year-old Beckham, shared a very creative collage of the two on his Instagram account. He placed cutout photos of himself and Moretz in front of a floating hearts background, and simply captioned the Instagram image: "❤️.
On Monday's Watch What Happens Live, the 19-year-old actress finally came clean about her relationship with Beckham. "I think the more I don't make it mysterious the more people don't care, so yes we're in a relationship," she said.
Moretz also had some great words to say about boyfriend's famous parents David and Victoria Beckham. "He's a great dad (David Beckham), she's a great mother (Victoria Beckham). They genuinely are very good parents that's what matters most," she told Andy Cohen. "They made a pretty son."
Brooklyn, aged 17, is two years younger than Chloe, and they were first romantically linked in 2014 after meeting at Paris Fashion Week. In April, Brooklyn shared their first selfie. (see below)
Photos courtesy of Instagram