Game of Thrones' Kit Harington Talks About Being In Love With Rose Leslie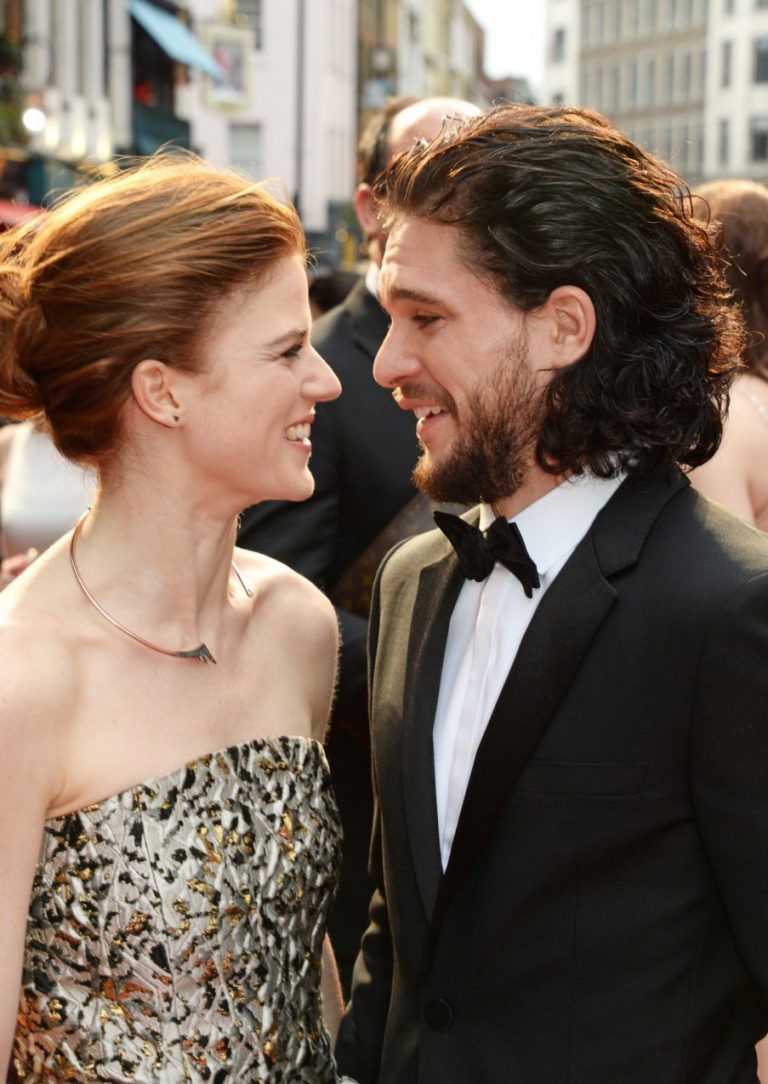 Kit Harington has many reasons to love Game Of Thrones- the main one being falling in love with his co-star Rose Leslie.
The 29 year old actor was asked recently what he loved about shooting GOT and his answer was as sweet and romantic as we would expect:
"Because the country [Iceland] is beautiful, because the Northern Lights are magical, and because it was there that I fell in love."
"If you're already attracted to someone, and then they play your love interest in the show, it becomes very easy to fall in love," Harington said.
Kit Harington and Rose Leslie played Jon Snow and Ygritte respectively on HBO's Game Of Thrones. The two were lovers on the show until Ygritte died tragically, leaving Jon Snow heartbroken.
Rumours of a real life Kit and Rose love affair started to surface as early as  2012 during filming. Then they were rumoured to have broken up although the relationship was never confirmed by the pair in the first place.
The loved up couple, finally made their relationship official by appearing together at the Olivier Awards in London earlier this May, much to the delight of GOT fans worldwide!
Although there is definitely on and off screen chemistry between the two, Rose is hesitant to star alongside Kit any time soon as she doesn't want either of them to be type cast.
"I think we leave it at that. We had such a fabulous time working together on 'Thrones'. "I think it's important to do your own projects that mean a lot to you individually, rather than be associated with someone else. I'm a big believer in doing your own thing."
Photos courtesy of Getty Images