Gordon Ramsay's Wife Tana Is Pregnant With Their Fifth Child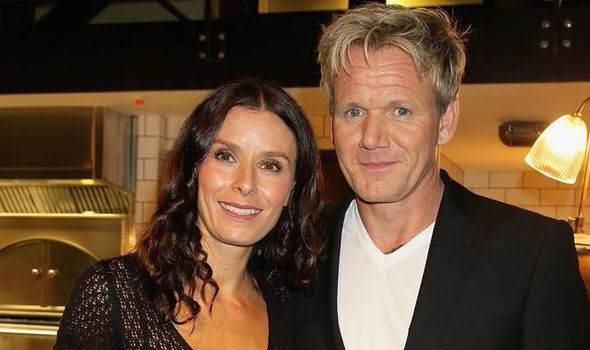 Television Chef, Gordon Ramsay broke the exciting news last week that he and wife Tana, 41 are expecting their fifth child together.
During an appearance on The Late Late Show with James Corden the 49 year old Ramsay admitted to feeling a bit nervous!
The couple, who are already parents to Megan, 17, 16-year-old twins Jack and Holly and Matilda, 14, – welcomed their first child in 1998 after meeting when Tana was aged just 18 and they married four years later.
While speaking on the talk show, Gordon broke the news of his wife's pregnancy before revealing he's quite scared it might be girl again.
'We have three girls and a boy… and one more on the way.'
Host James jumped up to hug him and he continued: 'I'm nervous. I'm just worried, obviously I'd be happy with another girl but four girls… four weddings… four Sweet 16s… four boyfriends.'
I'm sure the four boyfriends would be the nervous ones though, don't you?
The couple, who have moved to the states, are close friends with the Beckham family who also have four children, Brooklyn, 17, Romeo, 13, Cruz, 11, and Harper, four. Gordon said he and David share similar parenting approaches and often discus their kids. "David and I bounce ideas off each other. We want our kids to be independent, but not give them too much too soon," he said.
Photos courtesy of Google Images.