Heath Ledger's Parents Speak About Missing Their Grand-daughter Matilda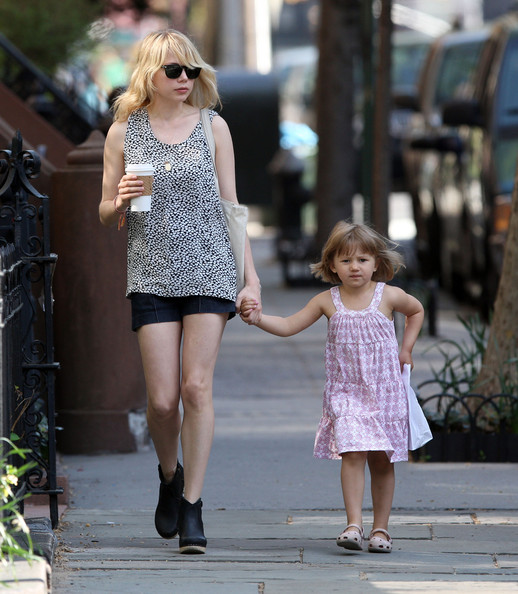 Australian actor Heath Ledger, passed away tragically 8 years ago in 2008 leaving behind his two year old daughter Matilda (who is now 10) who he had with actress Michelle Williams. The couple met on the set of Brokeback Mountain in 2004 and fell instantly in love. They dated for a year before they had their daughter Matilda in 2005.
Heath's parents and sister, who live in Perth say they really feel the loss of not being able to spend more time with Heath's little mini me daughter. Michelle has stayed in New York with Matilda where she is enrolled in school. The vast distance between the grandparents and grandchild mean visits are very few and far between.
According to the family, young Matilda is the spitting image of their lost son.
"She's such a reminder of her Dad," Heath's mum has said.
"Matilda is exactly like her dad, she looks just like him," added dad Kim.
"She's not here that much because of Michelle's lifestyle," Sally told the publication, citing the importance of Matilda's education as one of the main factors keeping the family apart.
"Of course with her school it's important to be consistent and not take her out of class."
The grandparents, along with Heath's sister Kate, are in Sydney this week for the announcement of the annual Heath Ledger annual scholarship.
Although NY to Perth is a very long way, Heath's family say they always make the effort to visit.
"It's incredibly hard, especially New York to Perth — if you put a skewer through the Earth in New York, it would come out six hours south of Perth. It's a really long way away," Kate said.
But Kim says no amount of distance will keep them apart. "Between us all, we try and get over there throughout the year to see her."
The Heath Ledger scholarship, which Kate says is "a really special legacy", goes to a budding Australian actor every year.
The 2016 judging panel will include the likes of esteemed actors Toni Collette and Abbie Cornish.
Photos courtesy of Google Images