James Corden and JLO do Carpool Karaoke and Text Leonardo DiCaprio at the Same Time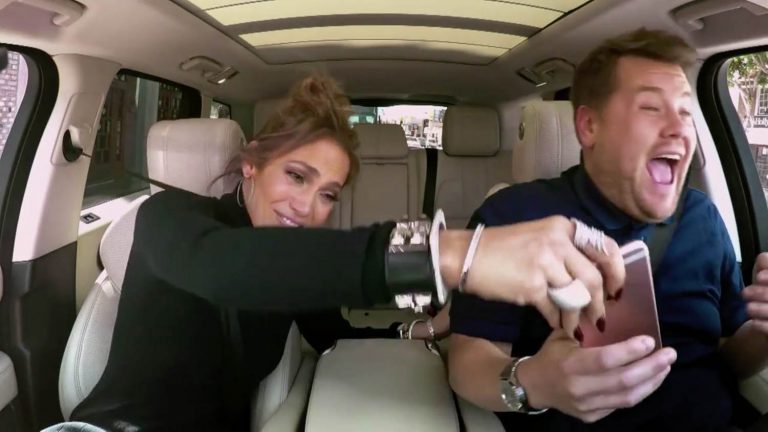 James Corden recently filmed his famous carpool karaoke with singer Jennifer Lopez and what resulted was 13 minutes of pure laughter and joy!
The session reveals the fun loving side of the songstress as she happily indulges James with some sexy video clip moves and sing alongs to some of her biggest hits.
We also find out exactly how many times she's been proposed to – and it's more than we thought!
Half way through the clip,  James snatches her phone and is giddy with glee as he scrolls through all the famous names in her contact list. He decides to text Leo DiCaprio on behalf of Jlo and his response is perfection!
See it all here…