Jessica Simpson's Bizarre Behaviour On The Shopping Network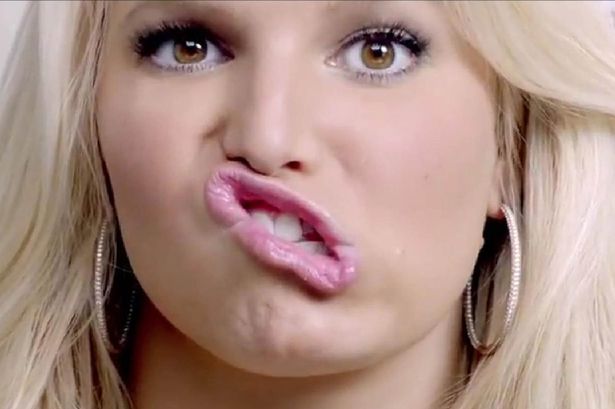 Jessica Simpson has been accused of being drunk and slurring her words while presenting her fashion range on The Shopping Network recently.
Viewers were quick to write in and complain about Simpson's behaviour.
The 35-year-old was making a two-hour appearance to promote her clothing and accessories line, when she appeared slightly askew.
Speaking about a pair of her line's grey jeans, she rambled: "Ashlee is like the best at wearing grey … my sister … Like, she's very rock'n'roll, but there's something about a grey … that's like … sexy.
"Maybe it's her and her husband, they share jeans … I have no idea … I dunno there's just something hot about them."
Was Jessica Simpson drunk on air?
Viewers were left confused when Simpson kept wandering off screen unannounced before suddenly reappearing.
Simpson's mother, Tina, even made an unscheduled appearance, with many in the audience suggesting she came on to try and cover for her daughter's bizarre behaviour.
See the video here and judge for yourself. Drunk or just nervous?
https://youtu.be/YZWClZyFtjs