Justin Bieber Has The Perfect Comeback Regarding That Photo!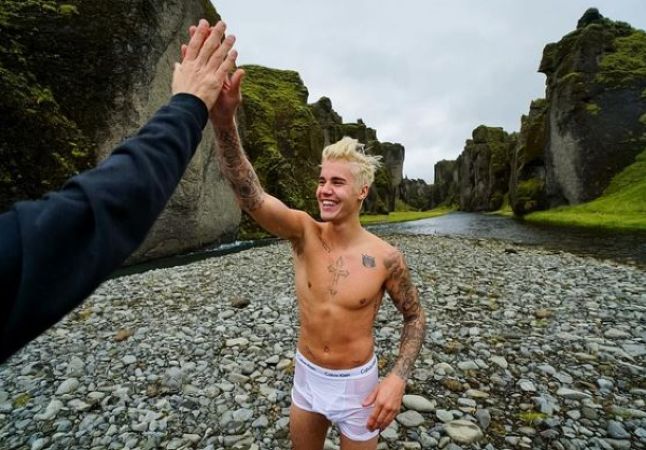 Justin Bieber has made light of his 'situation' concerning the release of those full frontal nude pictures of him while on holidays recently.
Bieber jokingly said the shot "was shrinkage for me."
Speaking to a reporter recently, Bieber expressed how he felt about the invasion of his privacy while on holidays with girlfriend Jayde Pierce.
"My first thing was like, how can they do this? Like, I feel super violated. Like, I feel like I can't step outside and feel like I can go outside naked.
"You should feel comfortable in your own space — especially that far away" Justin said.
Bieber got snapped by the paparazzi as he was walking around the pool at his private villa.
The ongoing publicity, however, has done Bieber no harm, with his latest tune What Do You Mean going straight to number one in the US.
"To have a Billboard number one is really special," Bieber said. "I think I'm the youngest person to debut at number one, which is pretty awesome."
Do you think the whole paparazzi shot was a set up or not?
Photos courtesy of Instagram and News.com