Kaley Cuoco Shares Instagram Snap With New Boyfriend Karl Cook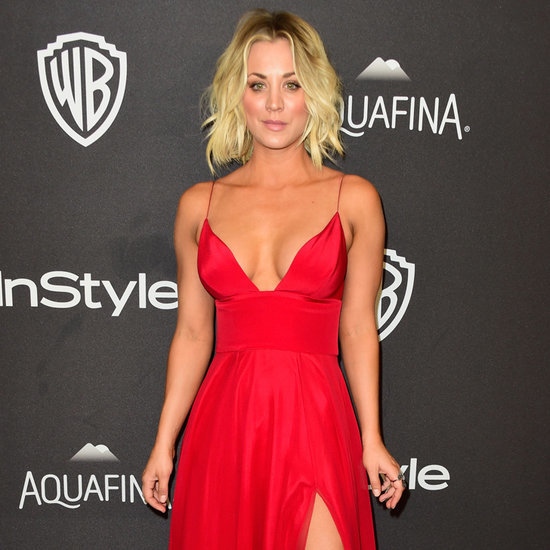 Kaley Cuoco is certainly in a happy place at the moment and wants the world to know. The Big Bang Theory star shared a new photo with her man, Karl Cook, 25, on Instagram on Friday.
The photo was captioned "This is what happy looks like" and shows the actress nuzzling up to the equestrian billionaire.
Although the relationship hasn't officially been confirmed it seems that this picture is a pretty good indication that things are getting serious. The duo have been spotted out and about a few times since they first began seeing each other a few months ago.
The actress recently opened up about the end of her marriage last year, to tennis player Ryan Sweeting:
"[What happened] changes the way I look at marriage, and that makes me sad," Cuoco said at the time. "It does not change the way that I look at love. I cannot wait to be in love again. I don't feel like I am ready yet…which is so different for me. I dive into everything."
New man Karl Cook, is an accomplished equestrian who recently took home the blue ribbon in the $25,500 SmartPak Grand Prix and the $15,000 UltrOz Jumper.
Karl's mother Signe Ostby is a rider herself and the owner of several of the horses on which he competes. The family's stallions are top quality horses and used as studs in Pomponio Ranch's breeding program.
The family is also very, very well off with Karl's father Scott Cook having a net worth of around $2 billion. He founded tax software firm Intuit in 1983–that has developed programs such as QuickBooks and TurboTax, which are reportedly used by more than 37 million people around the world.
Images courtesy of Instagram.