Kristen Cavallari Says She's Done Having Children After Her Third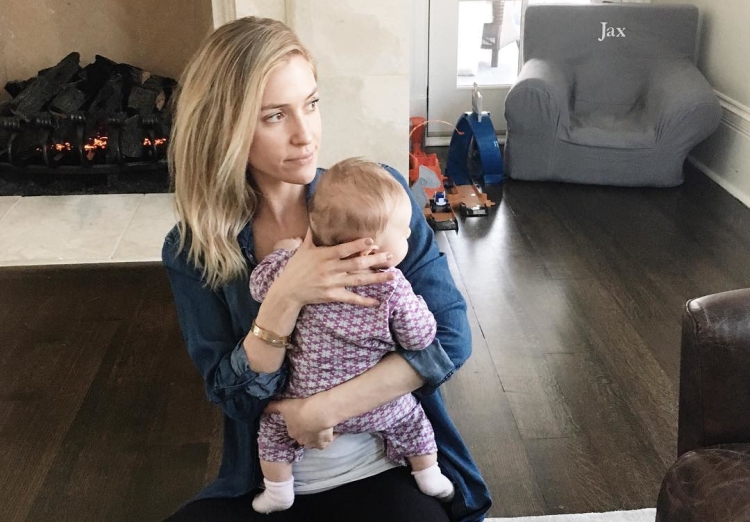 Reality TV star Kristin Cavallari says she's done having kids after having her third child five months ago.
Now that Cavallari has had her daughter Saylor, she insists she isn't planning on having any more kids so is really cherishing the moments she has with her little girl.
Kristin says, "She's my last baby. So I'm just trying to enjoy every second. Every night I go and I feed her in her room before she goes to bed, and then I rock her. She always falls asleep on my shoulder.
Every night, I swear I'm in there for 20 minutes just holding her because I really love that moment, and I really love having my little baby. That just totally fills me up every night."
The 29 year old is thrilled to finally get a daughter and loves nothing more than getting her "dressed up."
Cavallari and her NFL player husband Jay Cutler also have 2 more children- Camden 3 and Jaxon 2.
"It's a lot of fun, I've got to say," she gushes. "I'm very into the bows and the dresses — any excuse to get dressed up, and she has on a nice party dress! She is the most chill, laid back, happy baby I've ever seen in my entire life. We are so lucky."
She adds, "my second one was not very easy, so we paid our dues with him and now we are very lucky to have such an easy girl. Although I know later in life girls are much harder, so I'm just going to enjoy every moment while she's easy right now!"
Cavallari is dealing with the heartache of losing her brother Michael in December. He was found dead after being reported missing for several weeks. She says her children have been her beacon of strength and give her a reason to laugh every day.
As to how she's coping, she says, "I'm OK. I mean, I have good days and bad days. I've just been looking to my kids especially for strength, and focusing on them."