Kristin Cavalleri Pumps Breast Milk While Poolside In a Bikini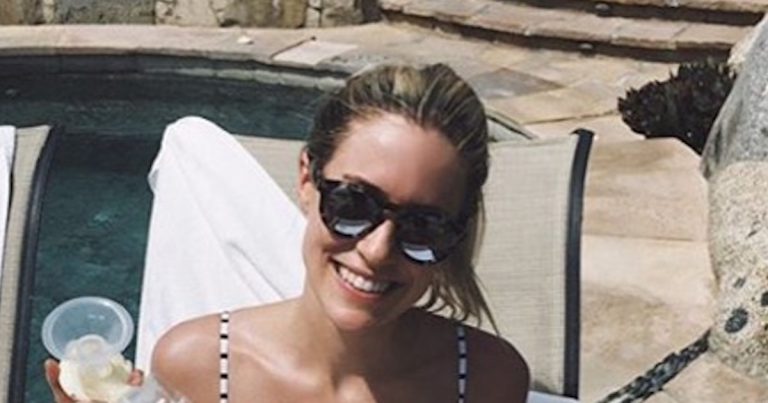 Reality TV star and author of the newly released book Balancing in Heels, Kristin Cavalleri has just shared a photo of herself poolside- with a breast pump. The one time cast member of The Hills was dressed in a tiny bikini while holidaying recently at the Inspirato resort. She took the snap to show that mummy duties never end- even when you're on holidays!
The 29-year-old shared the pic on Instagram and captioned it with:
"Thank you @inspirato for this gorgeous view while I pump #DutyCalls #Inspirato."
Kristen is married to Chicago Bears quarterback Jay Cutler and they have three children together- sons Camden (born 8 August 2012),  Jaxon (born 7 May 2014) and daughter Saylor (born 23 November 2015).
This isn't the first time The Hills alum has posted a photo of herself pumping.
In March the author Instagrammed a shot of herself dressed up while pumping milk, writing, "The glamorous side of the #BalancinginHeels #BookTour."
With three kids around Kristen is certainly one busy working mum. She recently spoke about how her family is definitely done! "I'm done having kids," she told a magazine recently. "I got my girl, I'm good. We did it quick… I'm looking forward to giving away my maternity stuff and breast pump. My girlfriends are all getting pregnant now."
Photos courtesy of Google Images.