Lara Bingle Looking Relaxed and Happy in New York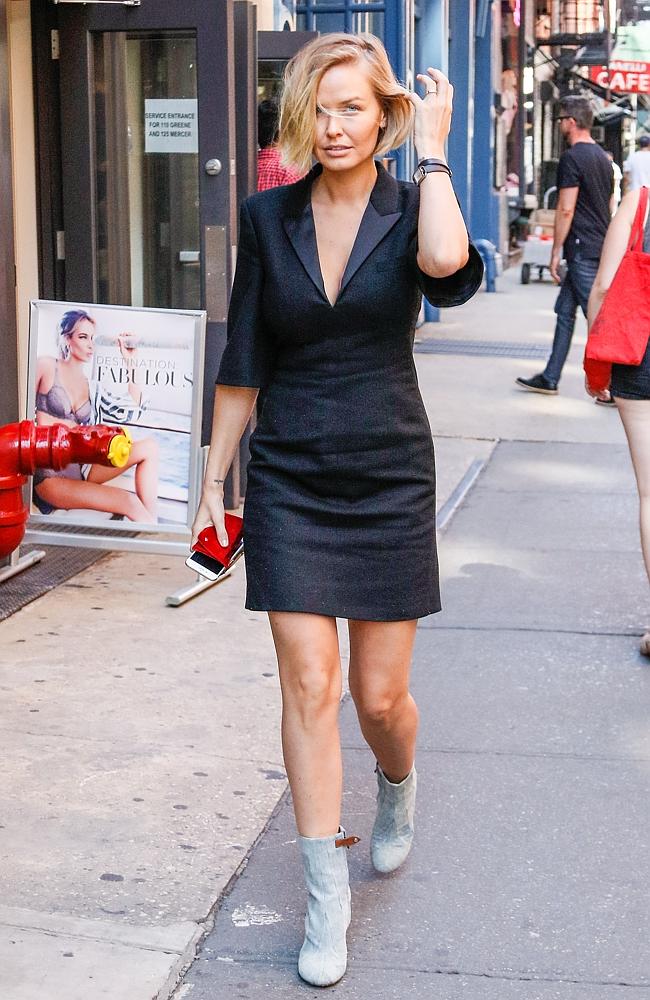 Lara Bingle looked every bit the confident and happy woman that she is while strutting around New York this week. After only a short 5 months since the birth of her first child Rocket with Aussie actor Sam Worthington, Lara is looking as fit and radiant as ever.
It looks like motherhood is really agreeing with the 28 year old Aussie beauty. The photos show the confident Lara dressed in a deep V neck black dress, teamed with Louis Vuitton boots. She looks happy to pose for the camera and is seemingly unfazed by the attention she is receiving.
Sporting her trademark Lara lob hair cut, she was photographed walking the streets of Manhattan holding little more than her phone and a small red purse.
Lara Bingle is a well known Australian fashion model and media personality. She is perhaps best known for appearing in the 2006 Tourism Australia advertising campaign So where the bloody hell are you? There's no doubting where the hell Lara is now. She's back and ready to take on the world!
Photos courtesy of news.com