Mariah Carey Still Hasn't Told Her Twins Some Very Important News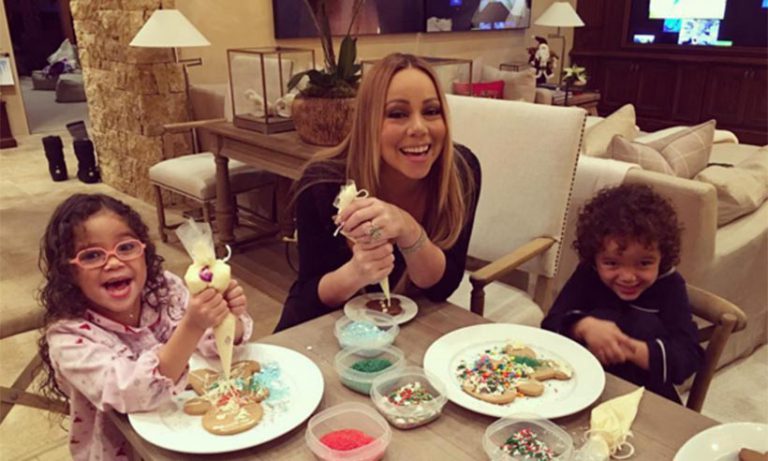 Mariah Carey is yet to share some very important news with her twins Monroe and Moroccan. The songstress hasn't broken the news to her 4 year old twins that she is now engaged and set to marry billionaire James Packer.
Packer proposed to Carey last month in New York after less than a year of dating and Carey says she is still waiting for the right moment to tell the twins she had with her ex-husband Nick Cannon.
Carey will be choosing her words carefully to ensure that her children will understand what it all means. She wants to make sure they know that they will always be close to their father Nick Cannon. "I haven't talked to them about it completely because they are so young so they don't really understand things yet so you have to go slowly and explain things and always make sure they know that this is only going to be good for them."
"Their lives are not going to change. For me, as long as we are together and they have a great relationship with their dad, then that's great. It's good. And they are great."
Carey has said that despite their split, Cannon and herself are trying hard to co-parent as effectively and smoothly as they can. The two were married for 6 years and she is determined to make sure the twins know that they are very loved by both parents as well as feeling comfortable with her husband to be James Packer.
"I think we are trying our best. I really do," she said.
"I know I am trying my best and I think he (Cannon) is too. I know they love being with him and it's nice and I will always say positive things about him to the kids."
Photos courtesy of Google Images.