Miley Cyrus Gets Matching Tattoos With A Special Someone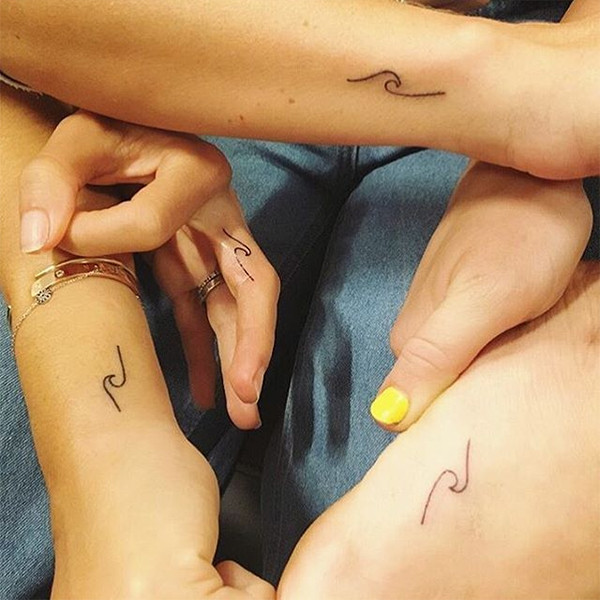 If this isn't a sign that things are getting serious between Miley Cyrus and Liam Hemsworth then I don't know what is?!
Miley's sister-in-law Elsa Pataky, wife of Chris Hemsworth, and two more girlfriends have all gotten matching tattoos.
Australian tattoo artist Lauren Winzer shared the photo on her Instagram page Saturday showing the four women sporting an identical, small wave illustration drawn by surf champion Kelly Slater.
"When girls night starts out like this…Thank you @laurenwinzer for the new ink! And the boo @kellyslater for the scribble," one of the friends, Kalani Miller, wrote on her Instagram page.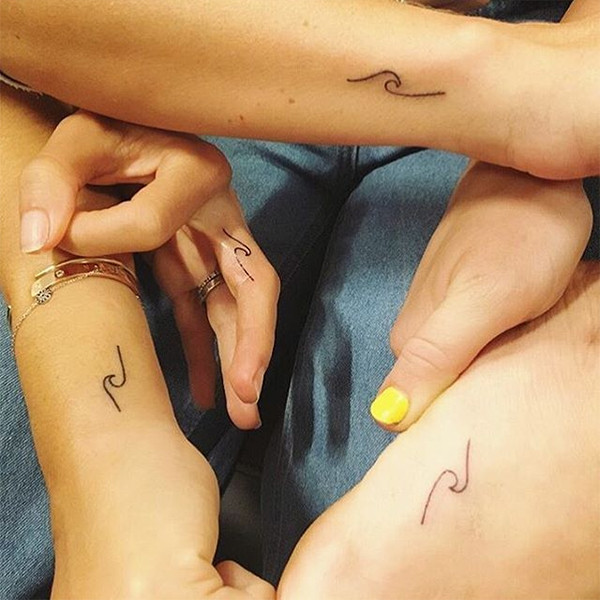 Miley appears to have hers inked onto the sole of her foot, while Elsa's looks to be on the inside of her left middle finger.
The Wrecking Ball singer loves her tattoos and usually ends up with new ones on her arms. She has racked up multiple new tattoos in the past few days. In fact Miley drew attention earlier this week when she posted a photo of a tattoo she got thinking it was planet Jupiter when it was in fact Saturn. Oops!
Miley and Liam have recently been spotted together in Byron Bay with his family. Earlier this week, the two were photographed walking hand-in-hand leaving a restaurant where they were lunching. Kelly Slater and Chris Hemsworth had gone surfing together at Byron earlier this week, while Liam filmed them riding the waves.
Photos courtesy of Instagram.