Nicole Kidman And Keith Urban Star In Their Own Carpool Karaoke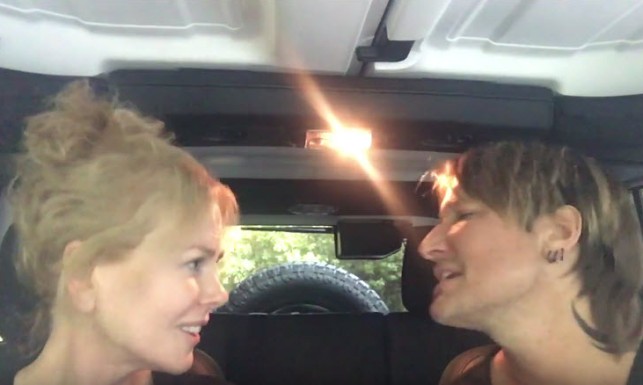 Keith Urban and wife Nicole Kidman have just made a quirky, little music video where they sing/lip sync to new song Fighter.
Urban's new song, with Carrie Underwood is super catchy and Kidman lip syncs her parts with over dramatic facial expressions.
The music video, posted to Facebook a few days ago, has since been viewed 305,480 times and shared 217,538 times and counting, to the singing praises of Urbans +5million followers.
I'm not sure how I feel about the couple's attempt at carpool karaoke- I mean the car isn't even moving and Kidman is totally over acting. BUT…the song is fabulous and catchy and you will be singing it all day.
Check it out for yourself…
https://youtu.be/l9bZVcKREzs
Video