North West and Her Mum Are Loving Snapchat At The Moment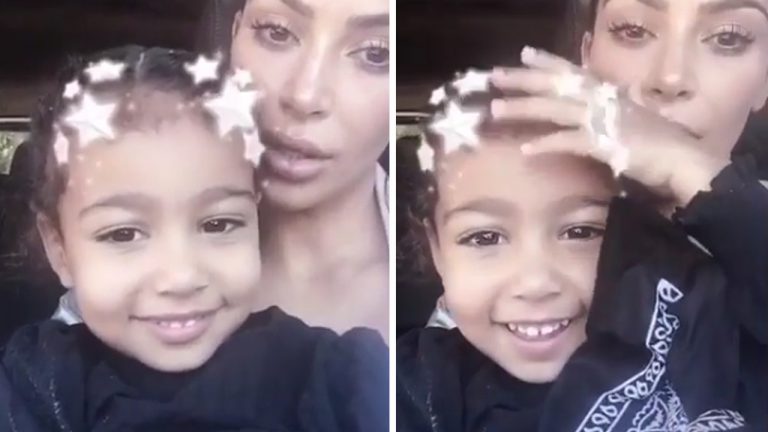 There was a time when Kim Kardashian's daughter was petrified of Snapchat. Luckily for Kim though, her 2 year old daughter North seems to have overcome her fear of thing like stars and flowers circling her head, and is now happy to pose and play in front of the camera.
The gorgeous 2-year-old made a few appearances in her mum's Snapchat posts over the weekend, where she couldn't stop smiling as she played with all the cool features.
"Say, 'Hey Snapchat,'" Kim, 35, said to North as the app's animated flower crown appeared.
Shy at first, North looked away, then smiled and said, "Hi, Snapchat."
"Are you my little North Star?" Kim asked. North shook her head no, but a few seconds later, the toddler tried to touch the 3-D shapes as if they were real.
One thing North isn't loving though is her mum's attempt at singing. Little North hilariously threw some shade at Kim from the back seat.
"Northie, do you like this song?" Kim asked as she sang to Ariana Grande's song, "One Last Time." Clearly unimpressed, North just looked at her mum stone-faced. Best!!
Images courtesy of Snapchat.