Olivia Wilde Is Pregnant With Baby Number Two!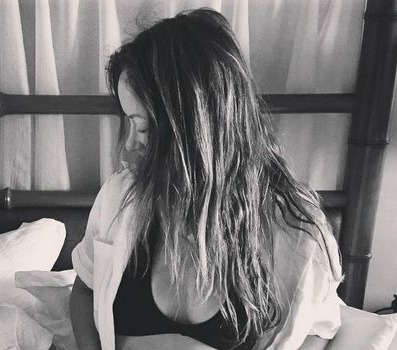 Olivia Wilde dismissed pregnancy rumours in January this year, but it seems they were true after all. The 32 year old actress revealed she is in fact pregnant with her second child. In true celebrity style, the announcement was made with a photo on Instagram.
The adorable black and white photo shows Olivia sitting in bed with her 2 year old son Otis Alexander comparing bellies.
"Matching baby bumps," she captioned the picture.
This will be the second child for Olivia and fiancee Jason Sudeikis. The couple have been together since December 2011 and got engaged in January 2013.
The actress has spoken of her love of motherhood in the past, comparing her life to winning the lottery.
"I'm just everyday more grateful and realizing how I have completely won the life lottery," the star said. "It's just so clear to me at every stage of his growth, and my own growth as a mother."
Photos courtesy of Instagram and Google Images.