Pamela Anderson Puts on Red Bathers Again and Looks Amazing!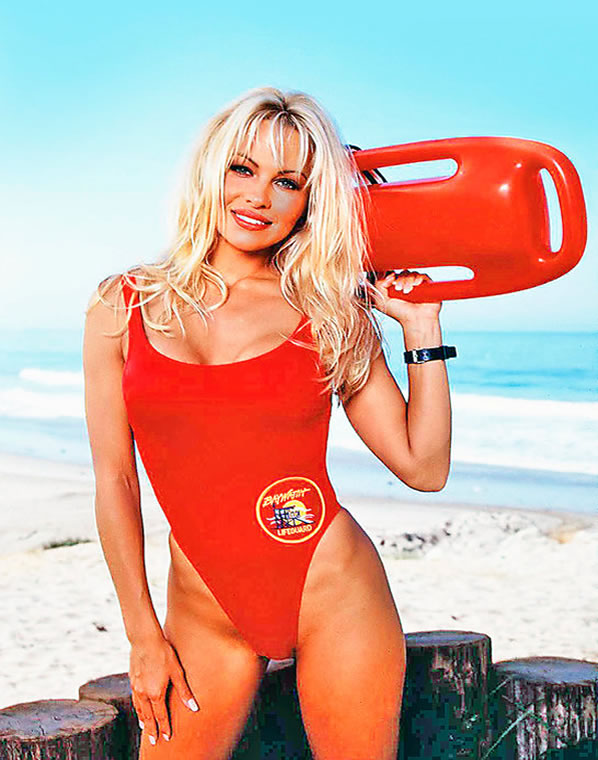 The year was 1992 when Pamela Anderson first appeared on our screens on Baywatch as CJ Parker wearing 'those' iconic red bathers that have now become synonymous with the blonde bombshell.
The 48 year old actress has once again donned a red swimsuit reminiscent of her original for a new photo shoot for fashion label MISSGUIDED.
Pamela is the model chosen for the brand's new SS16 collection of vibrant bold swimwear, deep-plunge lace-up bodysuits and cut-out panelled dresses, drawing on the pin up's iconic look of the Pamela Anderson we know from the 90s.
"As a fun and bold brand, we believe in championing confidence and empowering women — Pamela Anderson is the ultimate babe and original pin-up for that. She's iconic," says Nitin Passi, CEO & Founder of Missguided.
The stylists created a bold yet candid campaign that shows all sides of Pam — 'the iconic sex symbol, the real woman behind the pin-up persona and her strong beliefs as a strong, successful empowered female', says the media release.
The other thing it shows is just how little the 48-year-old has changed some 30 years later! Albeit with lots of hair, make-up, a banging body and some flattering camera angles.
Photos courtesy of Missguided.