Paris Jackson Reveals She Is Struggling With Addiction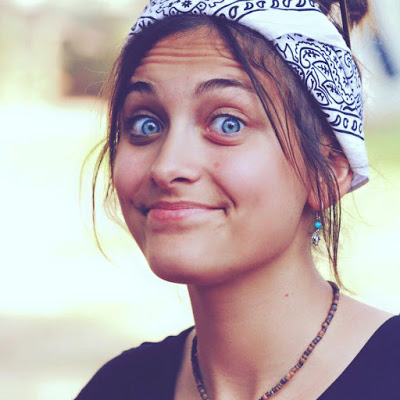 Michael Jackson's 17 year old daughter Paris has revealed through a series of online rants that she is struggling with addiction and is attending AA meetings. The teenager attempted suicide in 2013 and has been very vocal about the struggles and pressures she feels and often compares them to her father's troubles. Unlike her father who died as a result of drug complications, Paris has promised that she will not go down that same path.
Her comments on Instagram are full of rage: "This is f****** ridiculous. I am expected to literally sit on my ass all day replying to comments people leave me (positive and negative)?
"I have AA meeting to go to. Family obligations. PERSONAL obligations.
"It's so f***ing selfish that I am literally attacked on ever f***ing thing I post just because people that I DON'T EVEN KNOW aren't getting what they want.
"I don't know any of you. I appreciate the love and support, but the expectations are f***ing ridiculous.
"The expectations for my DAD were f***ing ridiculous. He didn't owe you anything, yet he was ripped to shreds DAILY. I will not let that happen to me."
Paris has been dealing with a lot of personal turmoil lately which is reflected in her artwork which she showcases on a separate account called "s**ttyextraterrestrial." The teenager also broke up with her boyfriend Chester Castellaw earlier this year and unfortunately they are no longer on speaking terms.
Following the break up, concerned family have noted that she is out partying more and drinking heavily. Earlier this month she was caught smoking a cigarette to which she responded: "I get it guys. I get it. Smoking isn't cool. I get it.
"Sure as hell beats everything else in my past though. This is the least bad thing I could be doing right now. Especially compared to over half the population of 17-year-old girls in this country."
Paris is set to inherit millions of her late father's fortune when she turns 18 in April.
Photos courtesy of Google Images