Reality Star Kandi Burruss Is Toilet Training Her 4 Month Old Son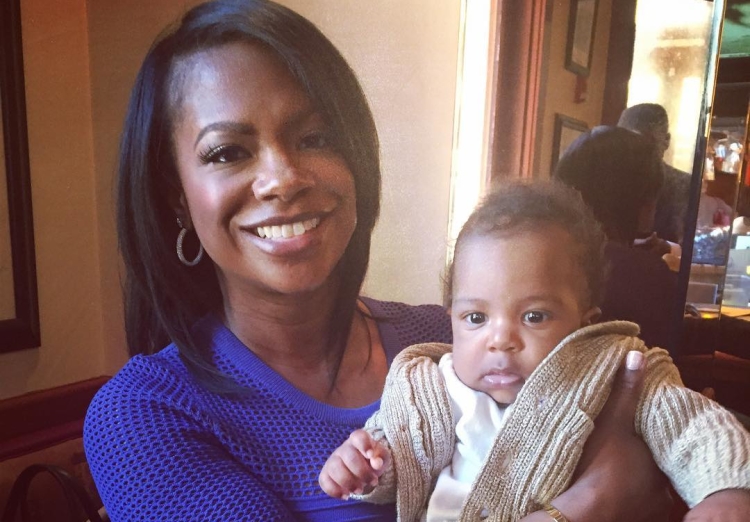 The Real Housewives of Atlanta star has revealed that she is toilet training her 4 month old son Ace.
It seems Kandi Burruss and her husband Todd Tucker are starting early in their quest to have their son out of nappies and using the toilet sooner rather than later. Except Ace can't walk yet, and can barely crawl.
Proud dad Todd Tucker shared a photo of his son doing his business, thanks to a little help from a small seat that goes on top of the toilet bowl. The seat allows Ace to sit up and prevents him from falling in.
"Ace sleeps through the night without peeing in his diaper. So I put him on the potty every Morning and he pees in the toilet," Todd boasted.
Mum Kandi even shared a video of her genius son on the toilet but the 39-year-old went to great lengths to explain how she was teaching her son to use the toilet at such a young age.
She explained that she used the same method to potty train her now 13-year-old daughter, Riley.  "It helps to get them used to the concept early. I don't expect him to be fully potty trained early but it does help. I've done it before so I'm speaking from experience. I'm not saying it will work for anyone else but this works for us."
Photos courtesy of Instagram.