Richard Branson Kicks Back On His Own Private Island On The Noosa River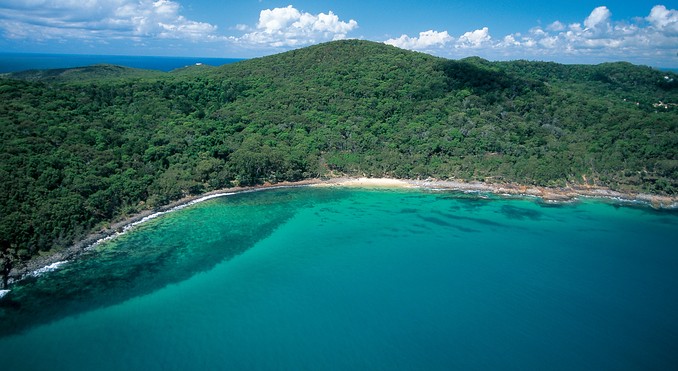 Next time you're on holidays in beautiful Noosa, make sure you keep an eye out for one of the world's busiest and most powerful men.
Virgin boss Richard Branson was pictured enjoying some paddleboarding and kitesurfing along with some general R&R while visiting Makepeace Island in the Noosa River — the island he co-owns with Virgin Australia co-founder Brett Godfrey.
It's been two years since Branson last visited the beautiful heart-shaped island he bought in 2001, but he's reportedly hoping to spend some more time at Makepeace next year.
Branson spent  two days on the picturesque island with a close group of  friends during a business trip Down Under.
You too can get a taste of what it feels like to holiday like a Billionaire. Makepeace island accommodates up to 20 people at Branson's 11-room private home
It has three private villas, media room, lagoon swimming pool and 15-person spa, grass tennis court, outdoor cinema and offers such as kayaking, waterskiing, fishing and river cruises.
Exclusive use costs $3250, plus an additional $575 per person per night, inclusive of everything.
"Makepeace Island is my home when I come to Australia,'' Branson told News Corp in 2013.
"Love Noosa, love that part of Australia.''
Photos courtesy of Google images