Robert Kardashian Rumoured To Be Dating Blac Chyna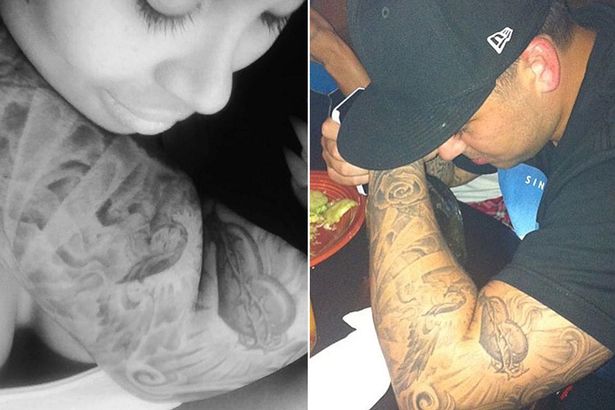 All it took was one photo with the caption "The Beginning…" to set Instagram on fire overnight.
Black Chyna took to the social media site to share a photo of herself wrapped up in the arms of a heavily tattooed man. No biggie, right? Except it is!
It's rumoured that the arm belongs to none other than Robert Kardashian himself. Speculation is now brewing that the two are at the beginning phase of their relationship.
So what's wrong with that, you may ask. And who the heck is Blac Chyna anyway?!
Okay, I'm going to give you a quick recap so you can understand why this photo is causing such a frenzy!
Blac Chyna, 27, is the ex girlfriend of Tyga and the two have a son together, King Cairo, 3. Tyga is now dating Kylie Jenner! Blac Chyna was previously close pals with Kim Kardashian West although not anymore.
Got that? There's more! Blac Chyna is also best friends with Amber Rose who is Kanye West's ex, who recently got into a massive Twitter feud with Khloé Kardashian, 31, in February after Rose criticized Jenner and Tyga's relationship.
So you see Robert dating Blac Chyna isn't as simple as it sounds. Why would he hook up with someone that the family dislike so much? Is he trying to get back at his sisters? Blac Chyna has for years been trying to find a way to get a piece of the Kardashian fame so maybe this was her last avenue in?
Who know? Whatever the reasons may be, you can be sure we haven't heard the last of this story!