Rolf Harris Planning to Launch New Album Upon Jail Release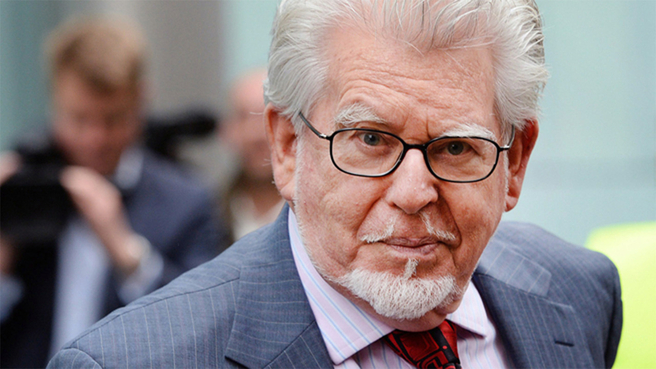 Rolf Harris plans to release an album upon his release from prison. Harris, who has been serving time in a British prison for performing indecent acts on young girls, has been busy writing songs about the 'injustice' of his imprisonment.
The album has tentatively been titled For All and the songs it is reported to contain include Woodworm Women, Can't keep a Dingo Down and A Bird in the hand, is worth Two in the Bush. Seriously??
Harris,85 was sentenced in July 2014 to five years for 12 indecent assaults on girls aged as young as 7, between 1968 and 1986. Under British law, he will be automatically eligible for parole after serving half the sentence, and may walk free by May 2017.
An insider has said that Harris has been writing the songs while doing time in jail as a way to survive as well as express his anger at the situation. There was outrage last year when the lyrics to a song titled Woodworm Women got leaked to the media. Judging by these lyrics and his continuous lack of remorse we can only imagine how devastated his victims are. Surely all they want is to put all this behind them and move on with their lives. What they don't need is a Rolf Harris Album!
Lyrics of Woodworm women
"Climb up out of the woodwork babe
From forty years ago
The climate's great in Britain now
For making loads of dough
You've festered down there long enough
Time's right to grab your chance
Clap eyes on a rich celebrity
And make the bastard dance"
Chorus
"Make him squirm, slimy little woodworm
Make him squirm, squirm, squirm
Sink your claws right in to the hilt, don't like him go"
(Group) No! No!
"Make him burn, burn, burn,
Slimy little woodworm, make him burn
Get your fifty-years-old hooks into his dough"
(Group) Go baby go
"The old bandwagon you crawled out of
(Rotten to the core)
Conceals a host of foul accusers
Twenty maybe more
My guess is they'll slide after you
All following your stench
Perhaps you believe you're pretty still
Some perfumed sultry wench"
Chorus
"Make him squirm
I can hear you singing
Make him squirm, squirm, squirm
Just imagine all of the money waiting there"
"(Group) Oh Yeah
Make him burn, burn, burn
Come and join the feeding frenzy girls,
Don't miss out, come on join me for your share
Photos courtesy of Google images.