Ryan Gosling Gushes About Life With His Girls Saying 'It's Heaven.'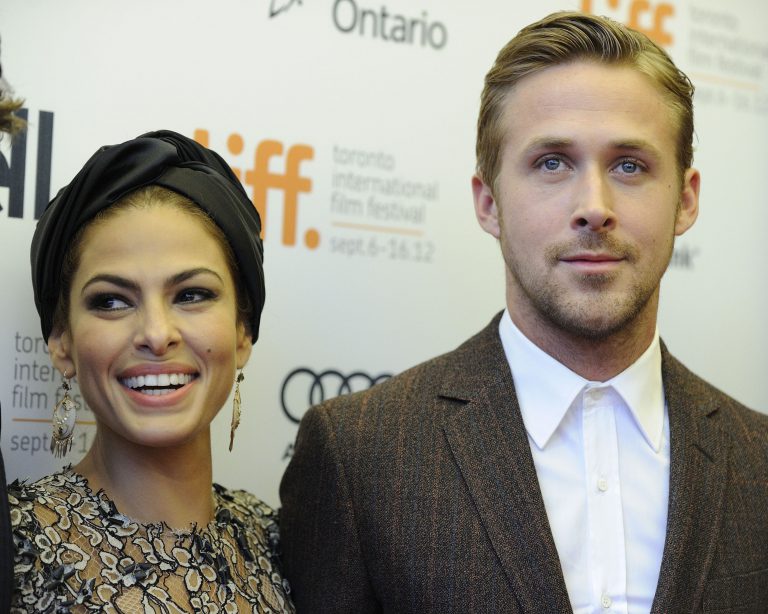 Ryan Gosling has just gone up a notch in the hotness stakes, if that's even possible!
The Nice Guys actor was a guest on Good Morning America on Thursday, where he couldn't stop gushing about what life at home is like with his longtime girlfriend, Eva Mendes, and their two daughters, 1-year-old Esmeralda, and Amada, who was born last month.
"It's heaven," he exclaimed. "It's like walking through a field of flowers every day. I live with angels."
"It's a ray of sunshine in a dark time, honestly, because with Russell [Crowe], it's really sad that we've turned out this way," he continued,  poking fun at his relationship with his co-star in the new action-comedy, which hits theaters on May 20.
Gosling also talked about the viral "Hey girl" memes his fans have created over the years. They all start with HEY GIRL…and end with an uplifting sentence directed at making women swoon.You now, something like this-
"I wish I could explain the 'Hey Girl' memes, honestly, I was hoping you could give me a little clarity on it," the 35-year-old said. "I think we're all confused. It's unearned anyway, I don't really deserve it. I've never said 'Hey girl'. I never said that, no."
Wait, what?! He never said Hey Girl? I think that's a meme right there!
Photos courtesy of Google Images.