Sharon Osbourne Steps Out To Support Ozzy Despite Cheating Rumours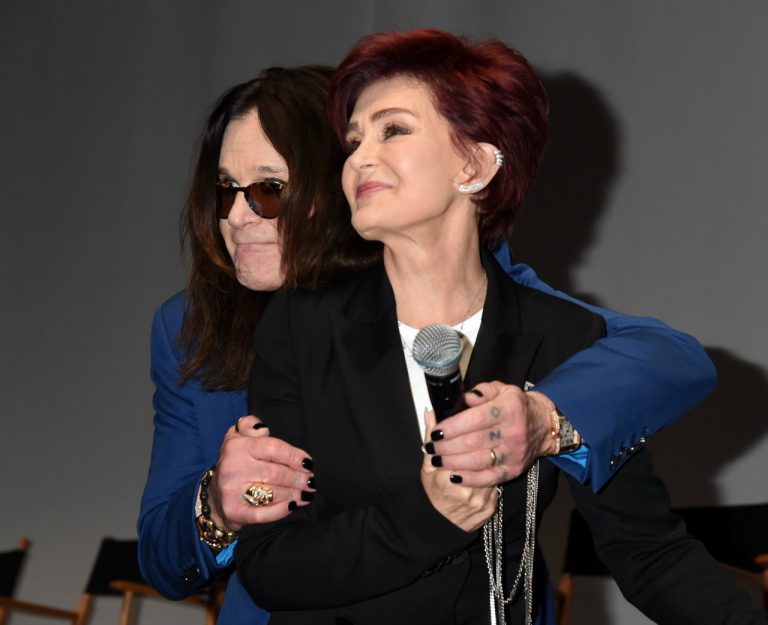 Sharon Osbourne may have ended her marriage to Ozzy Osbourne but she is till his manager so it's business as usual.
The 63-year-old The Talk co-host introduced the 67year old rocker during a press conference in Hollywood, California.
"It's business. This is my business, you know? This is what I do," Sharon explained why she was supporting Ozzy during their first public appearance together. "People have forgotten, because they see me every day on the chat show, but this is still the other half of my life."
Sharon was accompanied by daughter Kelly Osbourne and was there to introduce Ozzy and Corey Taylor, the lead singer of Slipknot, as they announced the merging of Ozzfest and Knotfest on Sept. 24 and Sept. 25 in San Bernardino, California.
Ozzy tried his hardest to show affection to Sharon on stage by hugging her but it just looked awkward. Sharon was having non of it and seemed quite annoyed by his conduct.
Back stage Ozzy had nothing but praise for his estranged wife: "She's my right arm," Ozzy said. "She's everyone for me. She's great."
People have been questioning whether Sharon should say on as Ozzy' manager now that they are no longer together as husband and wife.
"This is what I do. It's what I've done my whole life. So, it's a huge part of who I am, you know," she said. "We've been working together, my lord, since '76. That's how long we've been working together. Before we were married," Sharon added. "So, it's been a long time."
A source close to Sharon has spoken about her heartache following Ozzy's affair with his hair stylist.
"There have been other dramatic things that have happened with them in the past, but this is the first long-time affair Sharon has found out about," the source says. "This is an emotional affair – it wasn't just a one-time hookup. There are feelings there between Ozzy and this woman. This is a double life he's been leading — and that's what upset Sharon the most and made her leave him."
Photos courtesy of Getty Images.