Supermodel Tess Holliday Is Pregnant With Baby Number 2!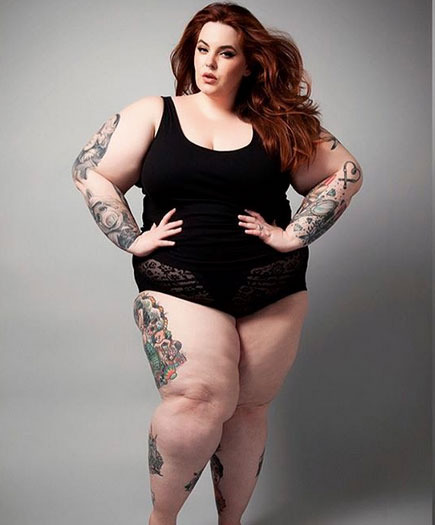 Plus-size supermodel Tess Holliday (formerly known as Tess Munster) is pregnant with her second child. She shared the exciting news on her Instagram account: "Yes, it's true! Nick Holliday and I are having a baby!" Holliday wrote, revealing she is due in June. "We wanted to keep it a secret as long as possible, but we are finally able to share!"
Tess is an American plus size model who describes herself as a "body positive activist." In fact she started the #effyourbeautystandards movement on Instagram which aimed to show women that they do not have to be a certain size to love their body. Big or small, their bodies should not dictate their fashion choices either. Tess has said the movement has led to women letting her know that they now feel good about how they look and wear what they like. She is also a public speaker on body confidence.
The 30 year old model has said that she wants to use her pregnancy to continue to change the perception of plus-size women in society.
"Plus-size women face so much stigma and doubt over what our bodies are capable of," she said. "It's something I feel doesn't get enough media attention, but I hope that the next few months of my pregnancy will help change the conversation. All bodies are amazing!"
This will be the second child for Tess who already has a 10 year old son Rilee from a previous relationship.
Tess has spoken openly about her concerns with pregnancy this time round.
She said: "It definitely was not planned and I was a little nervous when I first found out, but I'm excited!"
The model said she is hoping to enjoy having a newborn more than she did when Rilee was born.
"When I had my son, I was 20 and I didn't know what I was doing and I didn't have help. I'm really excited to be doing it again and have support, and be able to enjoy having a baby, because I couldn't last time."
Photos courtesy of Google Images