Suri Cruise Celebrates her 10th Birthday! Where Has The Time Gone?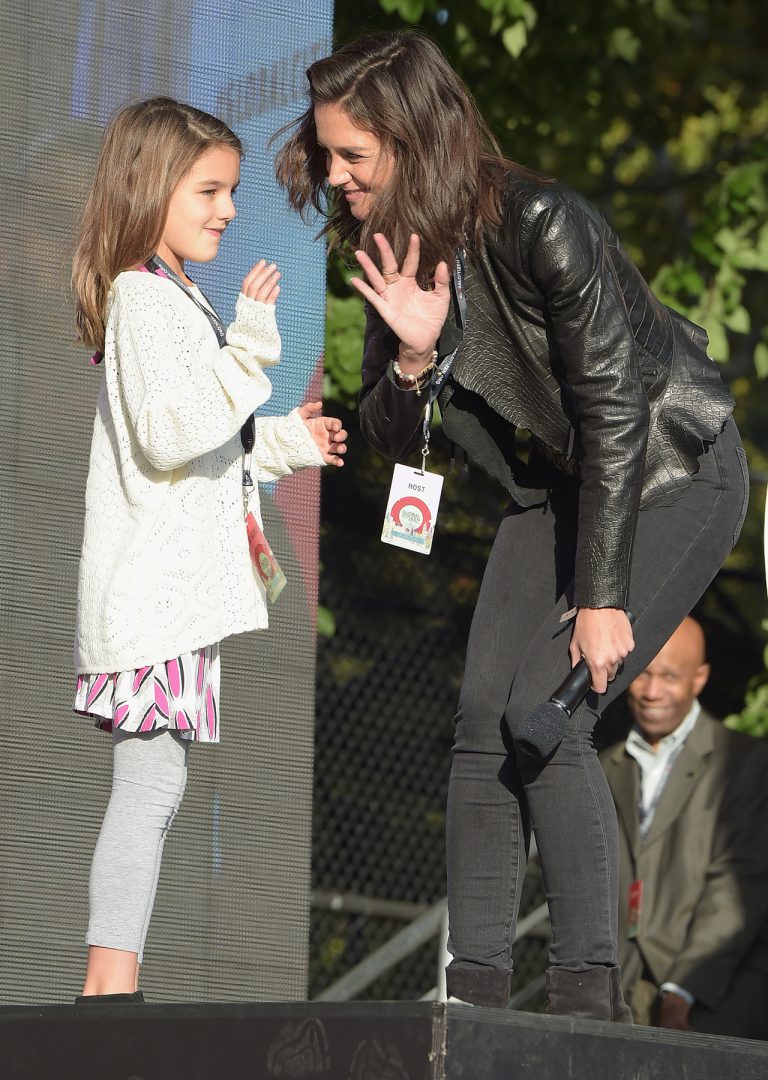 Suri Cruise is turning 10 and we're all wondering how on earth the years have gone by so quickly!
Katie Holmes and Tom Cruise's daughter celebrated double digits on Monday and mum Katie shared a piece of artwork she made on Instagram.
"So grateful for my favorite day of the year!!!!!!" the 37-year-old actress captioned the pic. "Happy Birthday to my sweet angel Suri."
It's been 10 years since the world got it's first look at baby Suri on the cover of Vanity Fair. "She has Kate's lips and eyes," Tom had said in the magazine. "I think she looks like Kate." Katie added, "I think she has Tom's eyes. I think she looks like Tom."
A lot has changed over the last ten years. Suri's parents are no longer together, they divorced in 2012, and the 10 year old hardly sees her famous father anymore.
It's been rumoured that Katie left Tom over disagreements on how Suri was being raised. Katie didn't want Scientology to play such a huge role in her daughter's upbringing. So she left the church and took her daughter with her. It seems that once you leave Scientology you are then cut off from anyone you ever had contact with- even if that happens to be your father. Tom Cruise hasn't been seen out in public with his daughter in a very, very long time.
Now Suri is all grown up and is the spitting image of her mum. She seems to be a lovely and grounded young girl, which is credit to her mother Katie, for doing such an amazing job raising her as a single mother.
Photos courtesy of Getty Images.