Touching tribute by Ada Nicodemou's husband to their stillborn son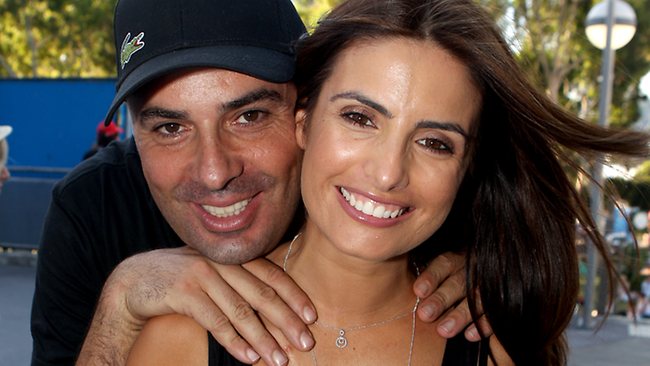 A year ago, Greek-Cypriot born actress Ada Nicodemou (who is best known as playing Leah on Home and Away) and her husband Chrys Xypolitas lost their son Harrison who was still born.
After going through IVF in 2011 to conceive their first son Johnas, the couple tried desperately for a second child.
Falling pregnant unfortunately ended in heartbreak for the actress when a second son was stillborn eight months into the pregnancy. The devastated couple took time out from their careers and the limelight to heal together as a family.
A year on, Chrys Xypolitas took to social media with a poignant reminder of their undying love for their son Harrison. Wanting to express his love for their son and to let the world and Harrison know that he will never be forgotten and that they will always be his parents.
The image was captioned : Harrison. I'll always be your father. She'll always be your mother. You'll always be our child. The child that we had. #foreverinourhearts #angel #alwaysremembered #YNWA #love #Harrison
Losing a child under any circumstance is so devastating. Love and peace go out to Ada, Chrys and Johnas who are no doubt united in both their love and grief over their loss of Harrison.
Images courtesy of Getty images