Watch Victoria Beckham Dance The Electric Slide While In Mexico!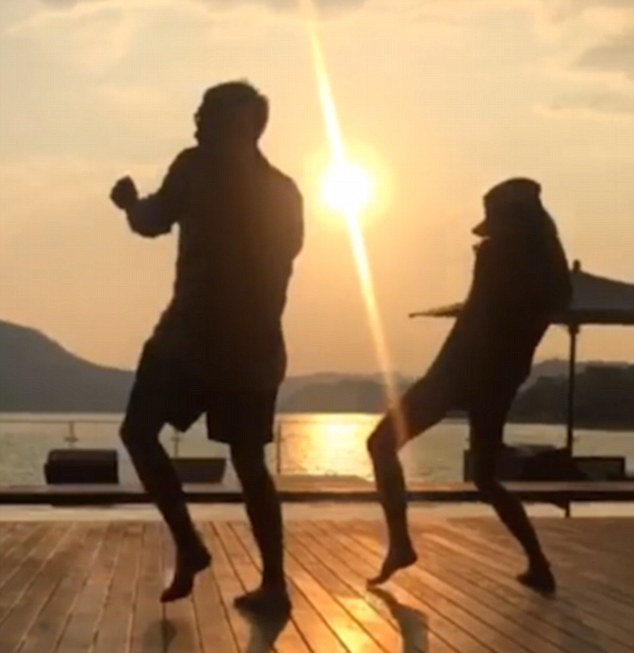 Victoria Beckham has certainly been globe trotting this past week. She jetted from her home in London to France for the Cannes Film Festival then onto Mexico for her best friend Eva Longoria's wedding!
Victoria was guest of honour at the lavish ceremony and even designed the stunning bridal dress for her BFF.
But it was the former Spice Girl's dance moves with her celebrity hairdressing pal Ken Paves that really set her Instagram feed on fire. The fun loving video shows the tequila-fueled duo bopping along doing the electric slide. Who said Victoria can't dance? She certainly out did Ken when it came to keeping in step. At the end he loses his spot which results in laughter from the two before they shout in unison- We Love you Eva!
Victoria captioned the video 'Encontramos nuestro ritmo en Mexico!' (We found our rhythm in Mexico) with the appropriate hashtag #Howmuchtequilla

Victoria then posted a picture of herself and husband David Beckham who she called her soulmate.
Eva Longoria married José Antonio Bastón in Valle De Bravo, a quiet lakeside town near Mexico City in front of her star studded guests in a private but lavish ceremony. The couple have been dating since 2013 and got engaged late last year during a holiday in Dubai.
It's Eva's third marriage, after she previously tied the knot with actor Tyler Christopher and NBA star Tony Parker.
Photos courtesy of Instagram.