10 Celebrity Couples We Wish Were Still Together!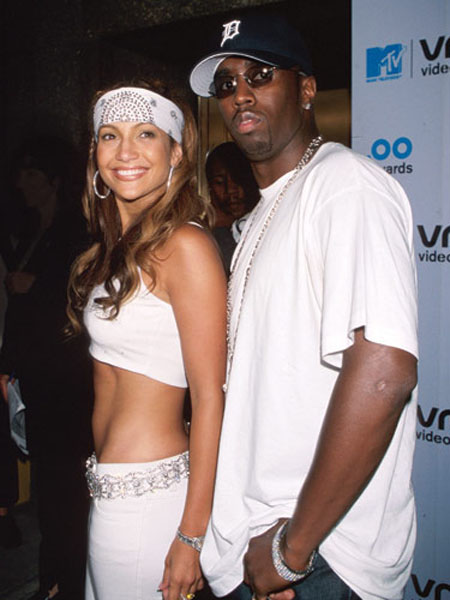 Celebrity couples are a breed of their own aren't they? They fall in love with lightning speed (usually on the set of their movie) and then seem to fall out of love just as quickly.
Some of my favourite couples over the years only dated for a very short time and yet had such an impact that I secretly wish they were still dating. All of them went on to date and marry really lovely people and I know the chances of them ever rekindling their love affair is pretty non-existent but I still hope and pray.
Below is a list I compiled in order of 'I kinda wish they would date again' to 'just drop everything and get together already!'
10. Katie Holmes and Chris Klein were so super cute as a couple! They started dating in 2000 and became engaged around Christmas of 2003 before calling it quits in March 2005. How Katie went from this to a couch-jumping alien lover is beyond me!
2. Reece Witherspoon and Ryan Phillippe starred together in the movie Cruel Intentions where the chemistry between them was undeniable. They first met at Reece's 21st birthday party in March 1997 and went on to marry in 1999. They have two children together- Ava (born 1999) and Deacon (born 2003). The quintessential all American couple sadly divorced in 2006.
3. Johnny Depp and Winona Ryder were our favourite couple back in the 90's. Depp proposed to his Edward Scissorhands co-star in 1990 for whom he tattooed "WINONA FOREVER" on his right arm. After the break up the tattoo was 'edited' to say Wino Forever. (On a side note, Depp has also altered a tattoo that used to say SLIM – his nick name for ex Amber Heard, which now says SCUM).
4. Johnny Depp and Kate Moss were the ultimate rock and roll couple! They dated for four years from 1998 and most of that time was spent drinking and smoking in bars.
5. Nick Lachey and Jessica Simpson were only married for three years but it felt so much longer! They even had their own reality show called Newlyweds which followed their journey as husband and wife and gave us so many great one liners from Jessica- who could forget her eating a can of tuna and asking "so is this chicken or fish, cause the can says chicken of the sea?" I miss them so much!
6. Justin Bieber and Selena Gomez were the cutest teenage couple! The Biebs was only 16 when he first started going out with Selena and the two dated on and off until their official break up in 2012. They were each other's first love and I definitely feel a connection between the two. You never quite forget your first, plus think of all the song opportunities these two would have if they were ever to reunite!
7. I was GUTTED when Brad Pitt left Jennifer Aniston for Angelina Jolie. They were my favourite LA couple and I will always be Team Aniston!
8. Jennifer Lopez and P Diddy dated from 1999-2001 but theirs was a never going to be a long term relationship. JLO may claim she's still from 'the block' but as soon as Diddy was arrested in relation to a shooting at a Manhattan club she ran for the hills and never looked back. The world however is VERY thankful for THAT phenomenal dress JLO graced us with at the Grammys!
9. Carrie and Aiden may be a fictional couple but they were always my favourite on SATC! Of course we all knew Carrie was going to end up with Big but gosh I wish she didn't have to break his heart not once but twice. And they way he looked at her! I could always tell it wasn't going to end well- Aiden was so much more into her than she was him.

1. Justin Timberlake and Britney Spears are the number one couple I'd like to see reunite (if there weren't happy marriages and children in the middle). The two started dating in 1999 and ended their love affair in 2002. Rumour was Britney cheated on Justin and that was the end of that. And who could forget Justin's dig at the whole affair when he enlisted a Britney look alike for his 'Cry me a River' film clip. It's basically a step-by-step of their break up. Britney cheats. Justin finds out. Britney apologises. Justin says 'too late' and moves on. Personally I think this was the beginning of Britney's unhinging and she's never really quite recovered since.
Photos via google images.