14 Strange Celebrity Couples That We Forgot Ever Existed!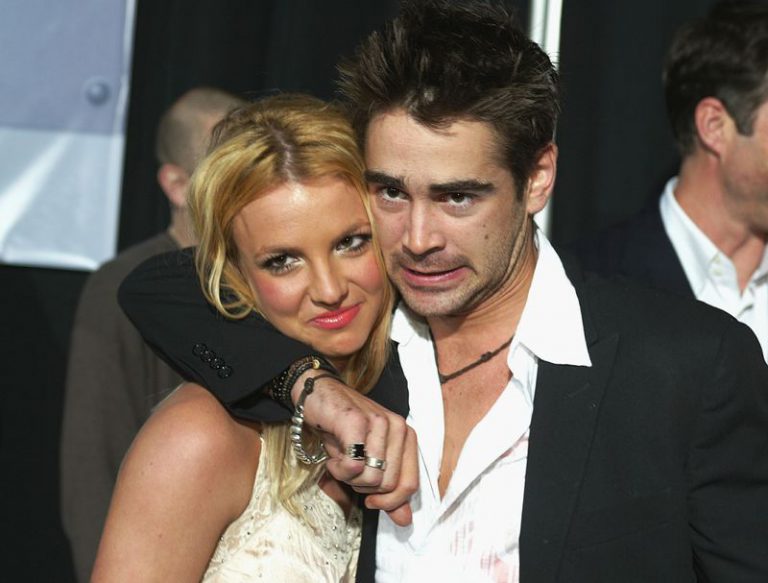 There are some couples that suit each other so well that we couldn't possibly imagine them with anyone else.  Beyonce and Jay Z, David and Victoria Beckham, Angelina Jolie and Brad Pitt and of course Kanye and Kanye West.
Then there are some pairings that have us scratching our heads in disbelief and confusion. Couples that seem so mismatched that we wonder what they are thinking when they hooked up in the first place!
Here are some of our favourite "WTF were they thinking" celebrity couples in no particular order:
Tom Cruise reportedly asked Scientology leaders to set him up with someone from his list of women he'd like to date and Sofia Vergara was one of them. She was rumoured to be in line to be Tom's wife, which would mean renouncing her Catholic faith and adopting Scientology in its place. Lucky for her she ran for the hills and never looked back!
2. Ryan Gosling dated Sandra Bullock from 2002-2003 after meeting on the set of their film Murder by Numbers. Ryan once said "I had two of the greatest girlfriends of all time. I haven't met anybody who could top them."
3. Mila Kunis and Macauly Culkin dated for eight years from 2002 but managed to keep their relationship on the down low for most of them. The split was amicable, and they remain close friends.
4. Britney Spears and Colin Farrell were seen making out after a screening of his film The Recruit, but Farrell said, "We're just mates, and we're not dating."
5. Hilary Duff and Joel Madden dated from 2004 to 2006-she was 16 and he was 25. Their romance at the time was controversial because of the age difference- "I had a 26-year-old boyfriend. So everyone can make their own assumptions about what I was doing," Hilary said.
6. Jared Leto and Paris Hilton didn't officially date, but they were reportedly spotted making out at the Sundance Film Festival in 2008. "This is not the first time they have made out — there just weren't any cameras around before. She likes him and she thinks he is really sexy and fun."
7. Kim Kardashian and Nick Lachey went out for a few dates in 2006 but reports say he felt used by the reality TV star. Nick claims Kim went out with him just to make a name for herself.
8. Lance Armstrong and Ashley Olsen dated back in 2007 despite their 15-year age difference. According to the book Cycle of Lies: The Fall of Lance Armstrong, the athlete's friends were not on board with his relationship, fearing it would destroy his image.
9. Janet Jackson and Mathew McConaughey had a brief fling in 2002 after meeting at the Grammys. While McConaughey claimed they were "just friends," Jackson did admit to their romance.
10. Chelsea Handler said her 2009 fling with rapper 50 cent was very casual – basically just friends with benefits!
11. Moby said that when he briefly dated Natalie Portman in 2001 he was the target of a lot of hate mail from sci-fi fans who didn't approve of the union. He said " I was the target of a lot of nerd wrath!"
12. Carmen Electra and Simon Cowell hooked up a few times at some of his parties, which is how the paparazzi "uncovered" their relationship. Carmen still maintains: "We never dated. We didn't date … He wasn't my man." Perhaps they just don't like to kiss and tell!
13. Jessica Simpson and John Mayer dated from 2006 to 2007, with John describing her as "crack cocaine." In a tell-all interview with Playboy, John said their relationship was like "sexual napalm."
14. Rihanna and Shia Labeouf only dated a few times in 2007 and it never eventuated to anything as neither of them felt a spark. "We weren't passionate about each other in that way, so we remain friends," says Shia.
Photos: Google images