Anastacia Shares Naked selfie To Celebrate Surviving Breast Cancer Twice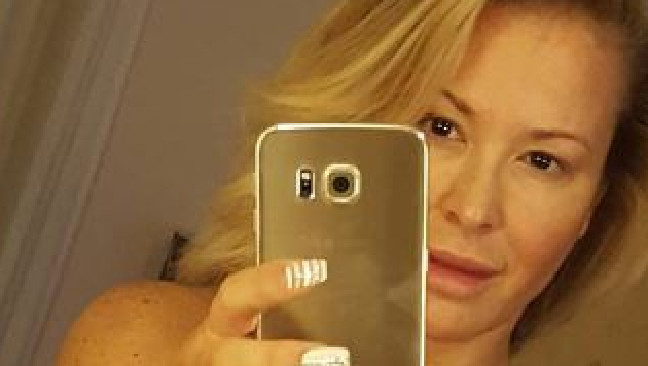 Anastacia posted a nude selfie of herself staring proudly into the mirror in celebration of her fight against breast cancer. The 47 year old singer underwent reconstructive surgery on her breasts three years ago after battling breast cancer twice. Anastacia was first diagnosed in 2003 and then again 2013. She made the brave decision to have a double mastectomy and then underwent numerous surgeries to have her breasts reconstructed. She shared the below photo with her 72,000 followers on Instagram with the caption Hollerrrr and the hashtag #survisvorchick.
The photo also shows a small visible scar on the left side which is a reminder of her struggle with the inflammatory bowel condition Crohn's disease, which Anastacia was first diagnosed with at age 13. Speaking about her battle with breast cancer she says: "I'm extremely blessed — breast cancer brought more femininity my way than I knew what to do with. I had been so scared of it but now I embrace it." Anastacia's journey was far from easy. Following her mastectomy she had to undergo a number of procedures to rebuild her breasts-  "It was actually four different procedures. It hurts a lot — and you have to wait months in between each for the area to heal. The second surgery they removed the expanders and rebuilt the breasts," she explains. "The problem was that the first time in 2003 I was radiated, so all the tissue was useless and they couldn't use any remaining pectoral muscle to build with the implants. They can take muscle from your stomach, back or top of your glutes. I decided that I have tattoos already on my back so scars there would be OK." What a painful surgery! I could have taken three mastectomies over that pain. It was so hard. But the sun shining over all the pain was a little voice singing 'I ain't got cancer!'" What an inspiration you are Anastasia!! May you continue to shine!