Angelina Jolie Files For Divorce From Brad Pitt Amongst Rumours Of Infidelity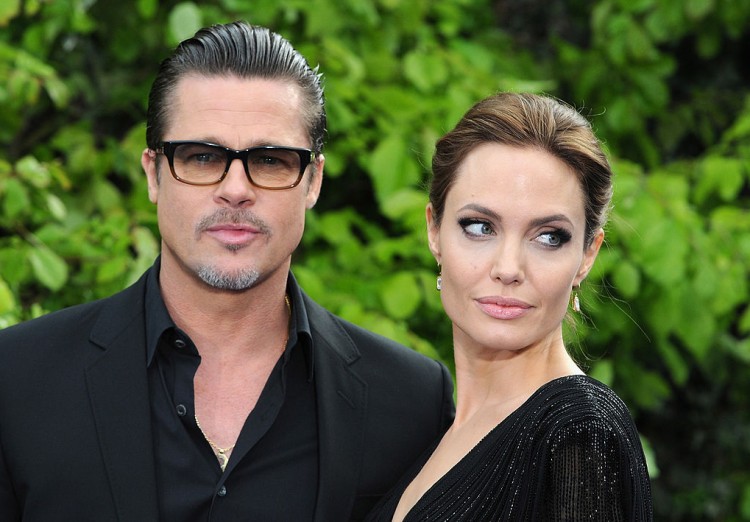 Angelina Jolie has filed for divorce from Brad Pitt after two years of marriage and over a decade spent together. The actress cited irreconcilable differences as the reason for their split.
The 41 year old Tomb Raider star will not be seeking spousal support and has asked for physical custody of the couple's shared six children – Maddox, Pax, Zahara, Shiloh, Vivienne, and Knox  – asking for Pitt to be granted visitation. It's believed the star couple have been separated since September 2015.
"The divorce is a complete shock," a source close to the couple said. "They have definitely spent more time apart this year, but it's still a shock. They just celebrated their wedding anniversary together."
Brad,52 has confirmed the divorce and has responded with the following statement:
"I am very saddened by this, but what matters most now is the well-being of our kids," he said. "I kindly ask the press to give them the space they deserve during this challenging time." It's believed that Brad is seeing joint custody of their children.
Entertainment site TMZ has reported that Angelina was fed up with Brad's behaviour and feared it could impact their large family. Angie was sick of  Brad's "consumption of weed and possibly alcohol." He also had "anger problems" which Angelina feared could put their six children in danger.
Another cause for their disagreements were their conflicting parenting styles. "Brad has traditional parenting skills and thinks the kids need structure like bed times, consistent schooling," a source says. "Angelina's parenting style is much more freeform. She's not into setting boundaries."
Rumours of infidelity have also been swirling, with reports Angelina hired a private detective to follow her husband believing Brad had been cheating on her on the set of his upcoming movie Allied. The rumoured other woman is said to be Marion Cotillard.
Whatever the outcome will be from this very sad situation the couple will always put the wellbeing of their children first. "Their children will always be their chief priority," a friend has said. "They'll continue to take different configurations of the kids with them when they got off on location or on trips. And they'll of course come back together for family events and holidays."
Photos: Google images